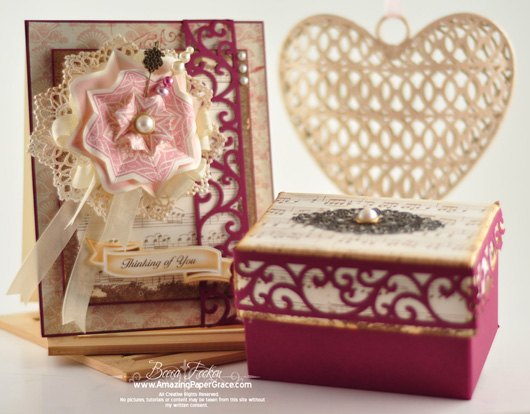 Hi there blog friends.  Well, I circled back around and tried this again, and I guess the second times a charm.  I wanted to prepare another version of the medallion flower, so this time I put it on a card and made a matching box.  You all were curious, so the tutorial basically shows how you put the medallion together.  Once together, you have options to put it on a box, card or on perhaps a bed of lace for a corsage.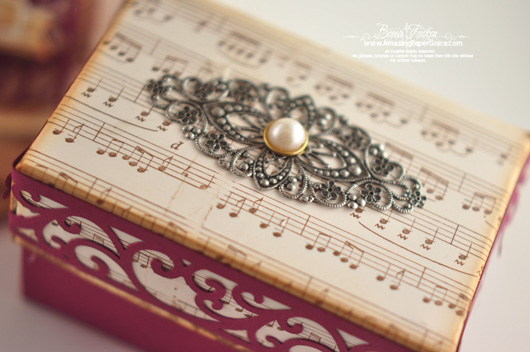 For my sample, I'm using the new JustRite Stampers Shabby Music Background.  It was the inspiration for my box and I extended it to my card for a matching ensemble.

The sentiment is from the new JustRite Stampers With Sympathy set.  It fit perfectly on Spellbinders™ Ribbon Banners.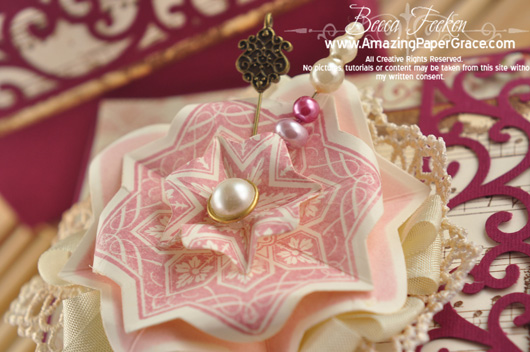 The medallion is made using JustRite Stampers Nested Medallion Labels – custom die templates produced by Spellbinders and is stamped using the new JustRite Stampers set called Starburst Medallion Labels.
Here's the tutorial showing you how . . .

By the way, several of you asked about my filigree hearts. They are very light weight – made of metal and I purchased them at Michaels :-)  Thanks so much for stopping by.  I'll see you soon!!