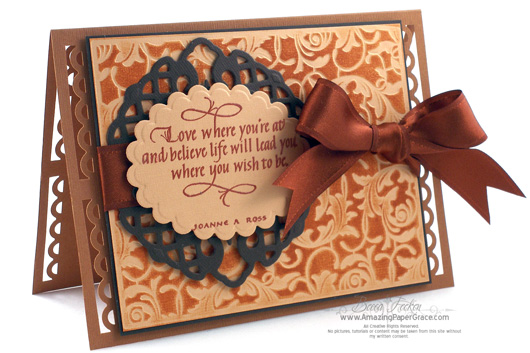 Doesn't that sentiment say it all? I just love optimistic sentiments like this! It's from Quiefire Design – you can see it and others HERE. Quietfire has new sentiments (many for Christmas) that I'll get to show this month; they are already available so keep your eyes peeled if you're browsing through the store.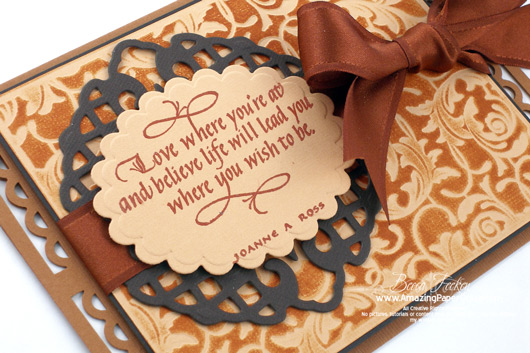 I hope you're having a fabulous day. I'm basking in something less than scorching temperatures and drinking in the anticipation of fall. Lol, I'm wisked away with every opportunity to go outside today – so not much computer time. Today I'm sharing a card I put together for a monthly project over at Quietfire Design. I wanted to show off the beauty of this sentiment with a super background using Spellbinders Flourish Impressibilites, Spellbinders Lattice Pendant and Spellbinders Classic Ovals . I love using the letterpress technique but this time I really wanted to punch up the color so instead I brayered it on. The results are sure gonna make me want to use my Impressibilities more!
You can click over to my project, step by step explanation and supplies HERE.
Be blessed my friends – thanks for stopping by, it simply does my heart good.