Hi all, I'm back today with a non-card post but am sharing pictures and the answer to a question that I am asked quite frequently.  The question is how do I store my long nesties.  Some time ago I found some DVD cases that were perfect however they came with DVD's in them.  Over time I was able to find a place to purchase them empty so I've bought quite a few and they serve several storage needs.  Now first of all this does not include my regular nesties.  In fact, if you check the Spellbinders site you will see that they have a storage solution for you to consider.  These cases are for all the oversized nesties that will not fit into a the Spellbinders case or say, a CD case.
Below is the DVD cases that I found:
For most DVD cases the insert is a molded part of the back however this particular brand is made with a removeable insert that comes out very easily. 
So the result is a standard size case – in other words, not a slim case.
After lining the case with magnet that I found in the framing department at Hobby Lobby, here is how I store my Decorative Frame and Curved Rectangles
Here is how I store my Pierceabilities:
The usable space inside the case is 5″ wide by 7.5″ tall.  The overall size of the case is 5.75″ wide by 7.5″ tall.  Here is the closed case with labels applied on the front and spine.
I've also been storing my cling mounted sets in the same cases.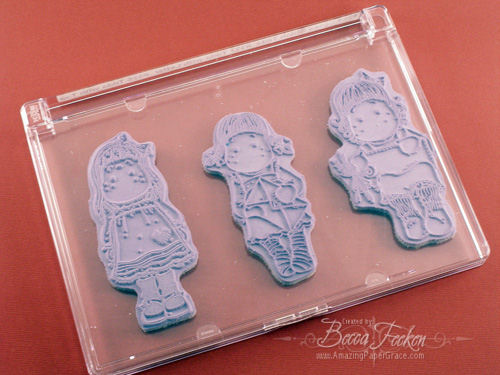 That's it for storage for those long Nesties.  Thanks to all who submitted the question!!  By the way the DVD case is called the Super Jewel Box King DVD Case and you can get them HERE.  ETA:  This is a new vendor that I've switched to as of March 23, 2012.

Don't forget that tomorrow is the first Magnolia-licous blog hop!!  I'm so excited – you can start the blog hop with Suzanne Dean at Scrapbitz and eventually you will come though here.  Hope to see you then!!