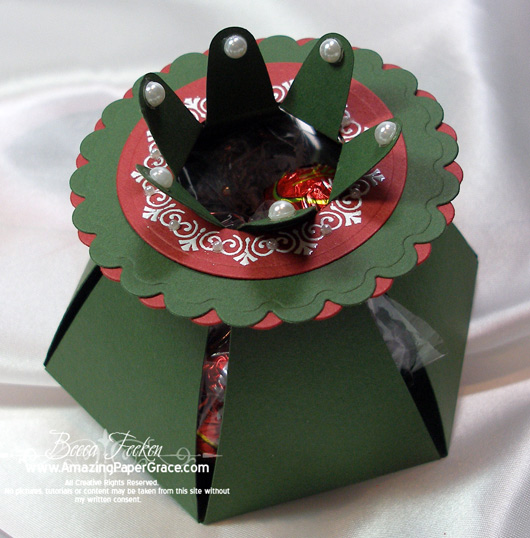 Greetings! I'm back to share some party favors I made using one of my new favorite new JustRite Stamper Sets. When I saw the Decorative 2" Round Wide Borders that were coming out it struck me how perfect they would be for a collar on this favor. After I worked on them it seemed to me that the round collars looked like little Christmas wreaths!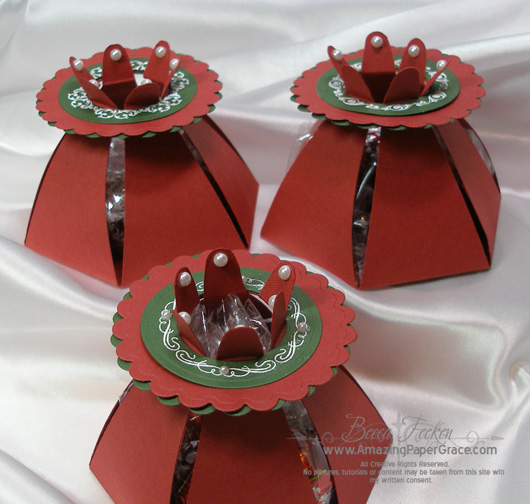 Using JustRite Decorative 2" Round Wide Borders as a guide, I cut/emboss six circles using Spellbinders Standard Circles Large then cut/embossed 12 scalloped circles using Spellbinders Classic Scalloped Circles Large. With a tiny bit of glue to secure the layers, I stacked them to resemble a wreath then used them to enclose all the points on the favor. Making three of each color, I stashed away six delicious Lindt chocolates in each favor.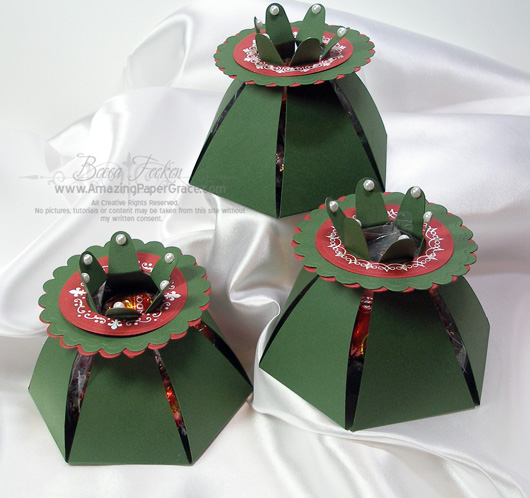 The picture below will give you an idea of what I started with. In my internet meanderings I came across this favor. Not having this pattern or die in my collection, I simply drew out a six pointed star that spans 11" across. I didn't keep the original template but as you can see it can easily be replicated to any size or scale. Once each star was cut out, I scored across the wide base of each point and the tip of each point, folded along my score lines then corralled those chocolates with my little wreaths.



Each favor makes a nice place setting for a party! Oh yeah, I have one of those coming up in a couple of weeks. Six more of these and I'll have enough for each place setting :-)
Project Recipe:
Stamps: JustRite Decorative 2" Round Border Wide
Paper: Bazzill
Ink: Versamark and White Embossing Powder
Accessories: Spellbinders Standard Circles Large, Spellbinders Classic Scalloped Circles Large, Pearls, Homemade star template
Thanks for peeking in to see what I'm up to!