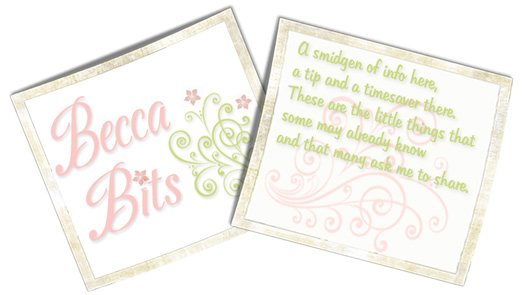 Hi there – Sharing a quick bit about my system of storing JustRite Stamps.  I've received many emails asking about this so I thought I would include a couple of pictures here.  There are a lot of good ideas floating around out there; I've tried a couple over the last year and this one works for me.  Through that journey I've found that it really depends on your style and environment.    I'm such a visual person and no matter how I might try to escape the fact, reality for me is that if I can't see it – I won't use it.  So I decided to lay out all my JustRite Stamps so that I could browse through them.  Because of that I'm more likely to mix and match elements between sets and believe me, that interchangeability is one of the best benefits of using JustRite Stamps. (Click on any of the pictures to make them larger).
| | |
| --- | --- |
| | All of my JustRite Stamps are stored in vertical binders that can be flipped through like a book. |
| | Each set is stored in a sleeve along with a reference copy of the images. |
| | The stamps are secured to a clear vinyl insert that fits into the page sleeve.  They are secured with double sided tape. |
| | I put tape just long enough to accommodate the stamps.  If it extends past the stamps the excess tape will stick to the sleeve. |
| | Here are the supplies I used to make my system.  I purchased a stamp binder from Hobby Lobby.  A similar item is available through Ranger/Tim Holtz |
| | I purchased transparent tabs from Office Depot.  (I also use these for my cling mount stamps). |
| | The plastic sleeves came with my binder. I cut the transparent tab to a usable size then I lay down lines of double stick tape for the area needed by the stamps. |
| | I either stamp an index, photocopy the packaging or take a photocopy from the catalog.  Once cut down to size it's easy to slip this reference into the same sleeve. |
| | I'm just starting on a new binder, so here's the finished system – ready to flip through! |
Thanks for the question and thanks for letting me share another Becca Bit!