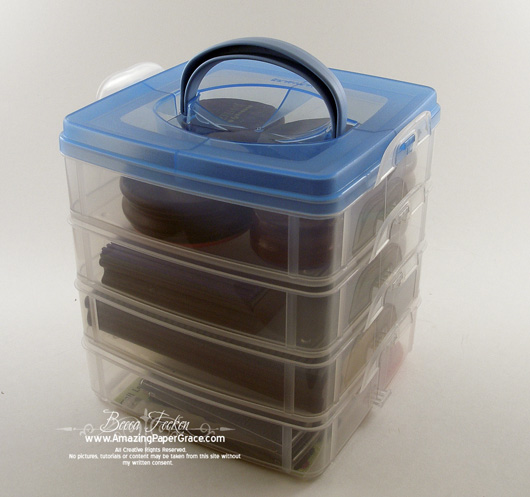 So many of you have asked how I stored various things including my JustRite Stamp mounts, so I've managed to take a picture to show. I purchased this container at Target for about $4.99. It comes with the four tiers which I've found perfect to store all my JustRite mounts.
Each tier of the container snaps apart so that I can carry it to my work table.
I set aside one tier for round mounts, one for rectangular mounts and one for oval mounts. The bottom tier is divided into two parts which I found to nicely store the smallest alphabets.

There's not much to it and I love the portability. Thanks so much for asking the question and I hope this helps.