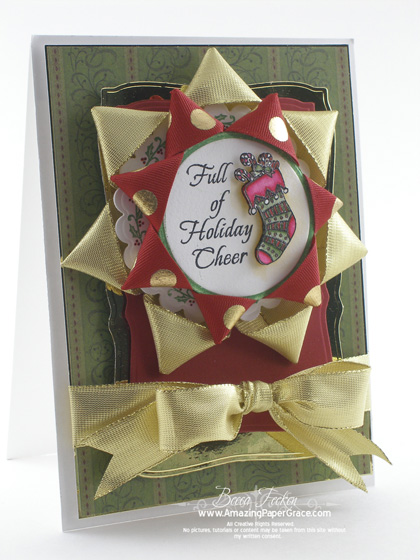 You are going to be so thrilled to see the new Christmas sets coming out for JustRite Stampers. Mark your calendars for August 17th and listen out for details to the JustRite Christmas Blog Hop and you will get to see them all. I have a little sneak peek of one of the sets for you. The Old Fashioned Christmas set blends the charm of traditional Christmas icons with a little bit of whimsy. Are you surprised to see a little bit of a different medallion? For my card I created two bows and nestled the round motifs into the insides of the bows.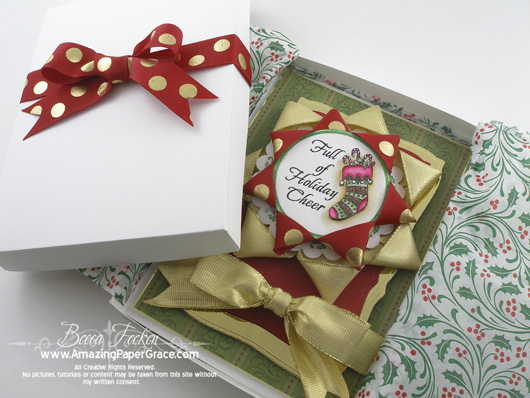 Sometimes I like to send a one of a kind Christmas card, indulge in the big bow and go all out stacking up several layers. Although this card could go in an envelope, this one will get its own little box, just to keep everything perky. And so my point is, in card making there are no rules. Make it memorable!
The box is made from 120 lb white card stock. I cut the dimensions of the card plus two inches on the width and two inches on the length. After scoring 1" on each side I snipped each corner so that the sides would stand up. I cut my paper slighyly bigger for the top.
Thanks for stopping by today, I'm really inspired by your kind words :)