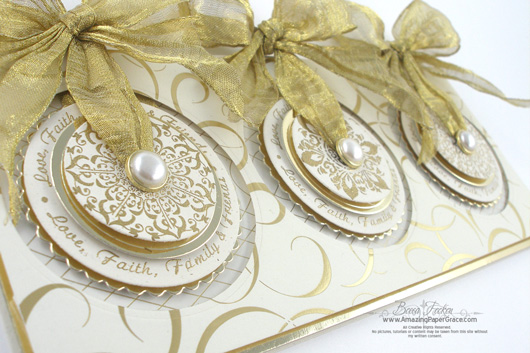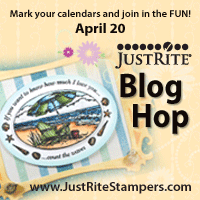 Have you been waiting for new JustRite releases? Well, they are here and those that are releasing later on this month can be pre-ordered directly with JustRite. Pre-ordering is NEW with JustRite Stampers and you can see the particulars on how it works at the end of my post. In the meantime, you can see the new sets HERE and today for our Blog Hop you will get to see samples of all of the new sets as you hop around. The set I'm working with is called Kaleidoscope, a dreamy flourished set of centers that exudes pure elegance.

I created a glammed up card using my favorite color combination – gold and cream. There are three sets of medallions each with different centers however I used the same sentiment on the border. For the medallions I used Spellbinders™Standard Circles SM #2 and Spellbinders™Standard Circles LG #3, #4 and #5 along with Spellbinders™ Petite Scalloped Circles LG #3. My card is the size of a business envelope and I created the front by cutting three openings in my cardstock and nestling each medallion within the frame created. I punched a hole through all thicknesses and the ribbon is threaded straight up through the frame so that the bow can be tied on top. It was very convenient that my brad fit right in the hole I punched :-) I like the format of the card but three bows may be a tad too much. Next time around I'll do one medallion, one bow I think. Today I wanted to show you as many of the centers from this set as I could.
Card Recipe:

Stamps: JustRite Stamps – Kaleidoscope
Paper: Martha Stewart (Walmart), Best Occasions Metallic Paper Pack (Walmart – Discontinued), The Paper Company – Cottonwood
Ink: Versamark and Gold Embossing Powder
Accessories: Spellbinders™Standard Circles SM, Spellbinders™Standard Circles LG, Spellbinders™ Petite Scalloped Circles LG, Ribbon, Pearl Brad (Michaels)
For your hopping convenience – here's the other designers who have samples to show today!
Debbie Olson
Becca Feeken (that's me)
Michele Kovack
Kazan Clark
Heidi Blankenship
Michelle Wooderson
Kellie Fortin
Sharon Harnist
Sankari Wegman
Angela Barkhouse
New JustRite East Pre-Ordering – JustRite bills pre-orders when it ships!!
If any of your items are not in stock we will create a backorder. We will only bill you for items as they ship.

We will bill you your entire shipping charge on your first order and we will pay all the additional shipping charges on any backorders.

If you would like your order held until it can ship complete, Please write "Ship Complete" in order Special Instructions.

Paypal orders require immediate billing (This is a Pay Pal Business Policy, not a JustRite Policy).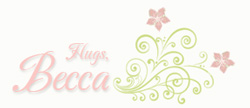 Thanks for stopping in today, see you tomorrow!