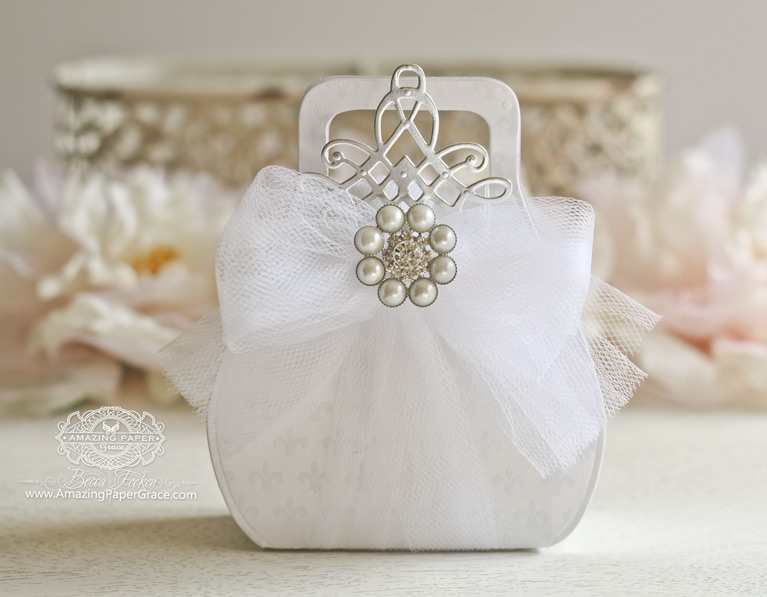 Good morning sweeties!  Popping in today to share another of the make and takes I did at CHA.  I so wanted a gift bag because every holiday at the stamp club I belong to, we shower each other with gifts.  We have a group of twelve and I can't tell you how many times I've purchased plain ole white gift bags to throw some goodies and trinkets in.  I designed the 'Favorably Simple Gift Bag' for those sorts of occasions and it's the perfect favor bag for a wedding.  As you know, when folks come to stay at my house I like to have handmade trinkets for turndown service, left in their room each night and this is going to be the perfect addition to my stash.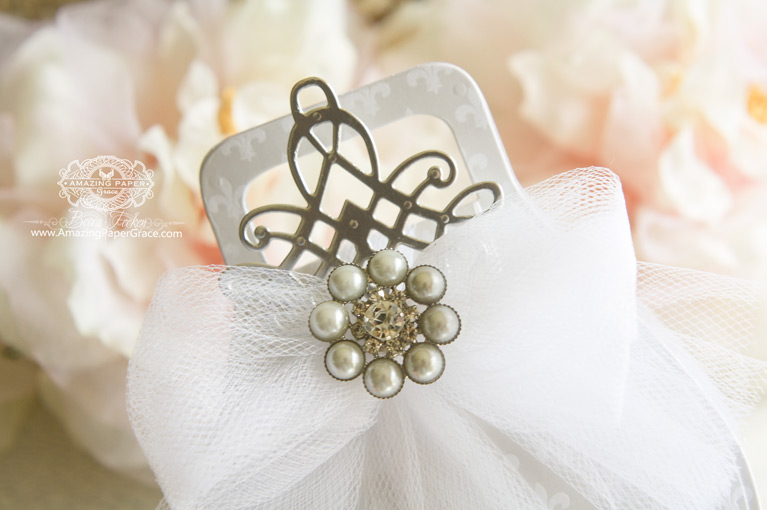 Here's a look from the backside and you can see the little box inside :-)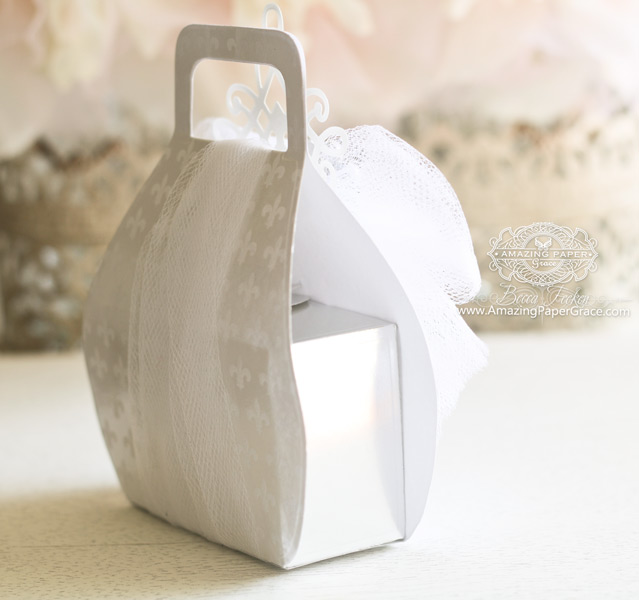 Completed box is 4-1/8″ wide, 1-3/8″ deep and 4-7/8″ tall.
Teeny Tiny Design Note 1 – The flaps on the bag fold down and close with ribbon.  Another option is that there is a disc die that will let you brad down two discs – one on the body with string anchored there and one on the flap so that you can wind the string between the two discs for closure.  The teeny tiny tag is something I've wanted to include in a set for a long, long time!!  It's enough to accommodate small words like For You, Happy Birthday, etc…
Teeny Tiny Design Note 2 – the mechanism that attaches to make the box closure inside the bag is way cool!  You can take that mechanism and sandwich it between any two dies that are larger (imagine a tea cup, an animal, a decorative square) and voila – it becomes a box with a closure.


One more CHA post to come and then I'll wrap things up with a post where I share one of my post CHA organizational life savers.     Thanks so much for stopping by – hugs friends!!