Good morning friends!  So often I'm speechless over how a designer has used some of the things I create.  Because of this, we are beginning a new feature here at Amazing Paper Grace by asking some of our sweet creating friends to join us for a month with their creations.  I'm tickled to introduce our first Guest Designer – Kathy Clement.  She is headlining my blog today with one of her creations using Vintage Treasures and I'm so proud to show you what an amazing designer she is, as well as what she has made with my dies.  Be sure to join her on her blog (http://www.kathybydesign.com) every week of June for a new creation using Amazing Paper Grace dies.   Let me officially introduce our Kathy Clement!
In other news, join us tomorrow for the release of a new die of the month!  Can't wait?  Peek here!!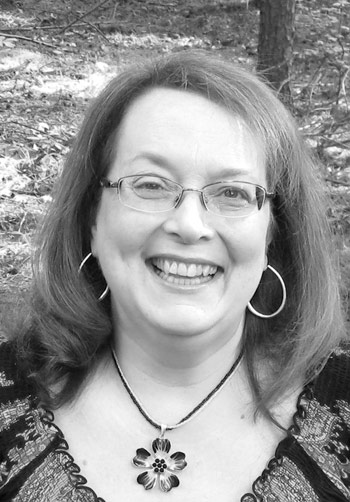 Kathy Clement is shamelessly addicted to beautiful papers, embellishments, dies, flowers, ribbons, and anything to do with the wonderful world of paper crafting. Her mother first taught her how to create a card using folded paper and crayons at the age of 4. She has never grown tired of it, although her supplies have certainly had an upgrade. For many years, mothering and homeschooling five beautiful children were her full-time occupation. Once the chicks left the nest, she rediscovered her passion for paper, and Kathy by Design was born in 2010.
In addition to selling custom handcrafted paper art in her Kathy by Design Etsy shop, she enjoys the privilege of serving on several design teams. Her style is decidedly vintage/shabby chic with lots of layering, embellishments, ribbons and mixed media techniques to create beautiful textures and dimension. Primarily known as a cardmaker, she also loves to create mini albums, mixed media art, canvases, altered art and even scrapbook layouts.
Her most recent crafting obsession is designing interactive folios. You may follow her work and find links to all her social media outlets on her website at http://www.kathybydesign.com. Her heart to educate and inspire others to discover as well as develop the joy of creating with paper led her to create a YouTube channel (https://www.youtube.com/user/kwclement) with over 100 free videos and tutorials.
Married to her darling husband Dale for 43+years, she lives in the charming southern town of Fuquay-Varina, North Carolina where she delights in passing on her love for crafting to 3 lovely granddaughters.
Pinterest – 
https://www.instagram.com/kathybydesign/
Twitter – 
https://twitter.com/KathybyDesign


Kathy created a beautiful folio using the Vintage Treasures Collection.  There's so much dimension to this lovely project with so many layers and pockets to tuck ephemera.  I'm swooning over what an absolute keepsake she has created.  Take a look!


Stamps:  None
Paper: Stamperia Ceremony Paper Collection
Ink:  None
Accessories:  Spellbinders Bella Luce Oval, Spellbinders  Infinity Border Dies, Amazing Paper Grace Dies by Spellbinders


Thanks for peeking in today – isn't Kathy and her creation amazing?  We think so too!  I'm tickled to be creating behind the scenes, as always, and tomorrow I'll be tickled to show you new projects you can make with the Amazing Paper Grace Die of the Month.  I'll be honest, I love designing what I haven't been able to find on the market and I love to design it in a way that will let you use it in multiple ways.  Come back tomorrow and I'll show you :-)