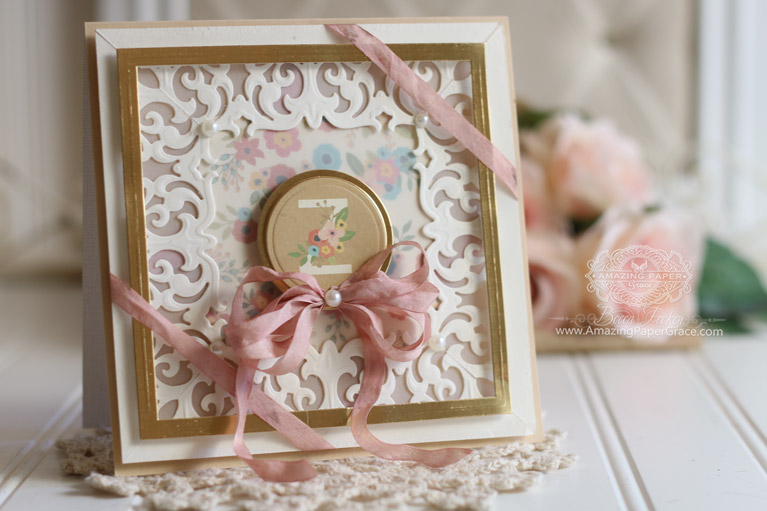 Dearest friends!  It's been such an emotional week and through it I've wondered how I could be so favored to receive such kindness.  I was absolutely bowled over by the reception that I got in England and the Create and Craft folks rolled out the red carpet like you would not believe.  Beyond that, my collegue and guide, Christine Emberson was a delight.  If everyone in the UK is as kind, caring and knowledgeable as Christine, then it too is a favored place.  Thank you so much for the kind words of encouragement and congratulations you've left over the last many posts.  I've been stressed out to the max leading up to the debut through all the coordination, samples, display boards, getting a passport not to mention that preparations for a Craft and Hobby Association Convention in January are well under way.  I am proud to say that my hands shook not one time and that I felt totally at ease on camera – who knew?  Well, enough of me . . . today is the day to pick a winner of the Amazing Paper Grace dies and to show a new card using the Graceful Borders and Graceful Frame Maker.
The winner of their choice of Amazing Paper Grace die is:
(Kindly remember, this does not include the new dies as they are exclusive to Create and Craft.)
CHRISTINE SPRINGMAN who left a comment on November 21, 2016 – 7:53 am
Please reach out with your address through my contact tab on the upper right corner of the blog
About my card today . . . This is a monogram card made using  Graceful Damask Border (US) (UK)  – the same border used on my card from Friday, except the decorative edge is turned to the inside.  Which way do you like best?  The card was made by cutting a card base.  Next, I layered on a pretty print.  On top of that I layered a plain straight edge frame using Graceful Frame Maker (US) (UK) – then I covered all those layers with a layer of vellum to mute all the colors.  I cut four borders using Graceful Damask (decorative side in) and attached them directly to the layers below.  My monogram was cut from some pretty design paper and rimmed with a gold circle.  Last of all I used Spellbinders 6 x 6 Matting Basics A Card Creator to create the square frame that tops the card.   If you are mildly curious how the frames go together, you can see a video HERE.


Rubber Stamps: None
Craft Paper: Neenah Classic Crest – Solar White – Cover – 80lb smooth
Ink:   None
Accessories: Amazing Paper Grace by Spellbinders Graceful Damask Border, Amazing Paper Grace by Spellbinders Graceful Frame Maker, Spellbinders 6 x 6 Matting Basics A Card Creator,  May Arts Ribbon, Recollection Pearls

You all are the absolute best!  Thank you so much for your support and I can't wait to show you more of what I've been working on.  I hope it puts the tools in your hands to spread cheer and kindness – you know, as us cardmakers do!