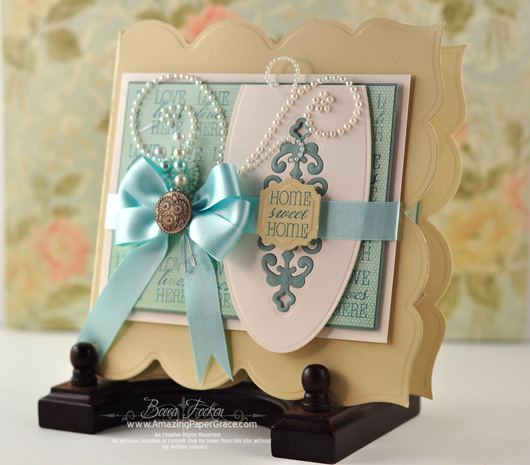 For me to have been so quiet, you must have known that I was up to something mischievous! Oh my word, it's been so hard to keep silent, resisting the urge to give even a tiny little hint. Well today, I can let the proverbial cat out of the bag! Every now and again you come across a company that clicks with you. What I mean is everything they make is right up your alley; fits you like a glove; you wonder if they are reading your mind. Well, this certain company was seriously compromising my budget. Every month I found myself looking at the clock and waiting for their release so that I could snag those treasures before they were all gone. I admit this . . . I do!!  You cannot imagine the excitement when I opened up the email asking if I wanted to join in. I.Had.A.Hissy.Fit – the good kind :-)  So today, I'm joining the rest of the Waltzingmouse Stamps Design Team – with two other new members, Clare Buswell and Kelly Schirmer!!  So, this is Day One of four days of previews, culminating in the release of four fabulous sets of stamps!!  I'm thrilled beyond words to be able to share a new set in the September Waltzingmouse release called A Cottage Home that will be released on September 19th.   Now, when Claire showed this set, I immediately knew what I wanted to make – a house warming card which includes a gift card.   I have to show quite a few pictures to help you see all that's included.  The exterior is very calm and all the goodies are all on the inside – this is what unfolds :-)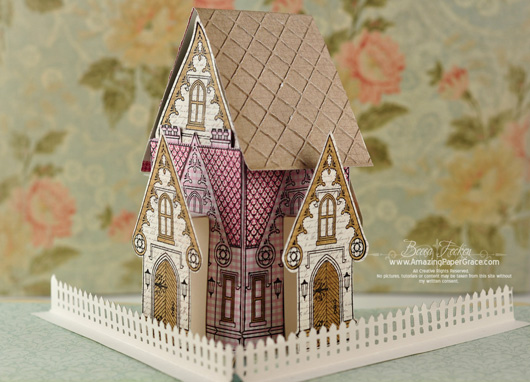 Here's how it looks when it's opened up or closed down.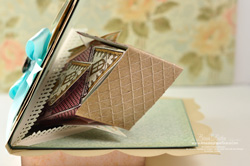 The roof opens up and I have a little pocket on the inside of the house that holds a gift card.  I have a  tassel attached so that it can simply be pulled and the gift card will come out :-)  It was easy to put a hole in the gift card with a Japanese screw punch.




Here's one last shot of the face of the card, up close.




The card is quite large 7″ wide by 6.5″ tall, but I needed it to be that way to fit the gift card.  To send it out, I'm sure I would construct a shallow box.  This was seriously a fun project!  I see soooo many uses for this sweet little  house.
 SUPPLIES I USED
Stamps:  Waltzingmouse Stamps – A Cottage Home
Paper: My Minds Eye – Lost and Found 2 – Blush, Sunshine
Ink: Studio G Dye Based Ink
Accessories: Spellbinders™ Grand Labels Twenty Three,  Spellbinders™ Labels Twenty Two, Spellbinders™ Ironworks Motifs, Spellbinders Grommet Tags, JHB Button, Pearl Pics, Satin Ribbon, Zva Creative Pearls, Copic Marker,

 Be sure to peek in and see what everyone else did with this set!!
I'm so excited to be on this team of unbelievably talented and sweet women!!  My gratitude to Claire, Lynn and all the ladies for their heartwarming welcome.  Be sure to stop by tomorrow and see previews of another new set, for day two of our four days of previews.