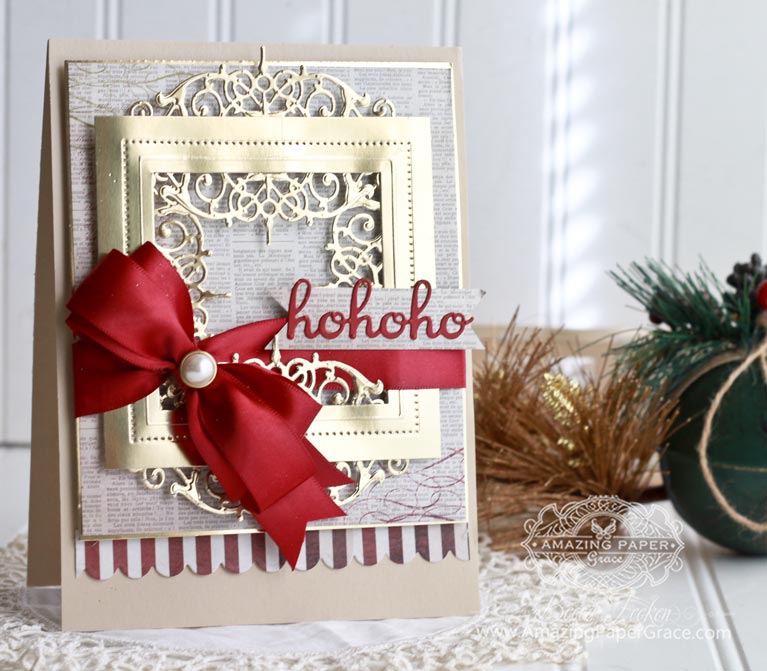 Sweet friends, I'm peeking in today with some news!  I'm really kind of excited because I have a new die collection that the Creative Team and I will be introducing on Saturday, October 14th beginning here on my blog at 9:00am Central Time with an Introducing Blog Hop.  Of course there will be some giveaways, in fact we sweeten the pot for those who make it by on Saturday!   This release is one of my favorites to date, but I guess I say that each time.  It's a long road from inspiration to drawing, to submitting, and going through the process of getting things made and ready to go on the market.  I'm humbled that I get to go through the process and, I hope you will join us on Saturday.  Okay, so we have cards to share today, so here we go!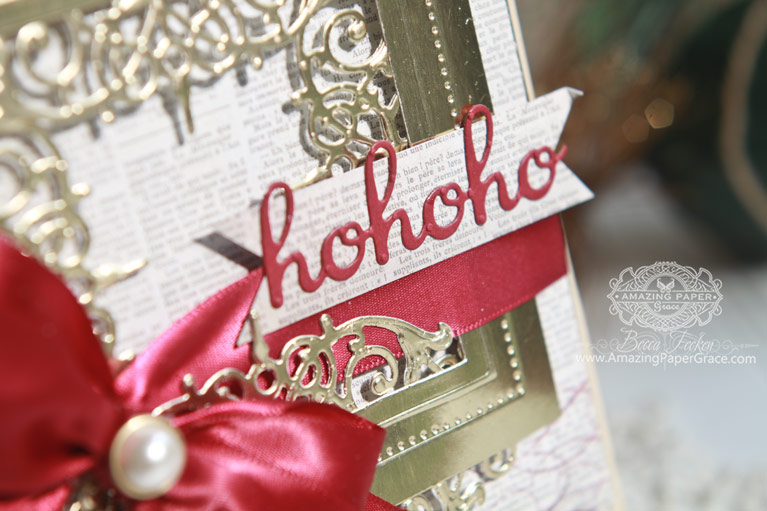 For my card today I'm using the Beautiful Dreamer die set to echo a motif around the inside of my frame and the top and bottom.  I could have easily let the design go all the way around the outside but stopped short – I liked the way it looked as a long design.  This card is so very easy – I basically glued the Beautiful Dreamer motifs to the right size of Pierced Squares and that was it.  Oh, I used a sweet little die cut sentiment from the HoHoHo Die Set that I also plan to put on tags and things this holiday season :-)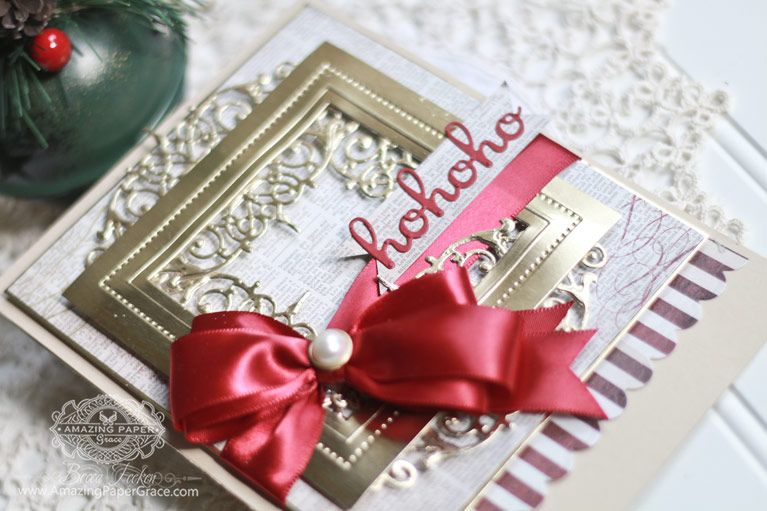 I've enjoyed so much dabbling with Christmas things this past week.  I'm telling myself not to skip fall, so hopefully this next week delve into all the cozy things I love about the season.  In the meantime see some more inspiration by the Creative Team!

Stamps:  None
Paper:  Neenah Classic Crest – Natural White – Cover – 80lb smooth, Bazzill – Pomegranate Splash, Metallic Poster Board
Ink:  None
Accessories: Amazing Paper Grace Dies,  Spellbinders Beautiful Dreamer,  Spellbinders Pierced Squares,  Spellbinders HoHoHo,  PL-001 Platinum™  Die Cutting And Embossing Machine with 8.5″ Platform, The Paper Studio – Pearls, Satin Ribbon
All of the dies the ladies used below belong to Amazing Paper Grace Collections
That does it for us today!  Thanks so much for stopping by and be sure to peek in on Saturday!!