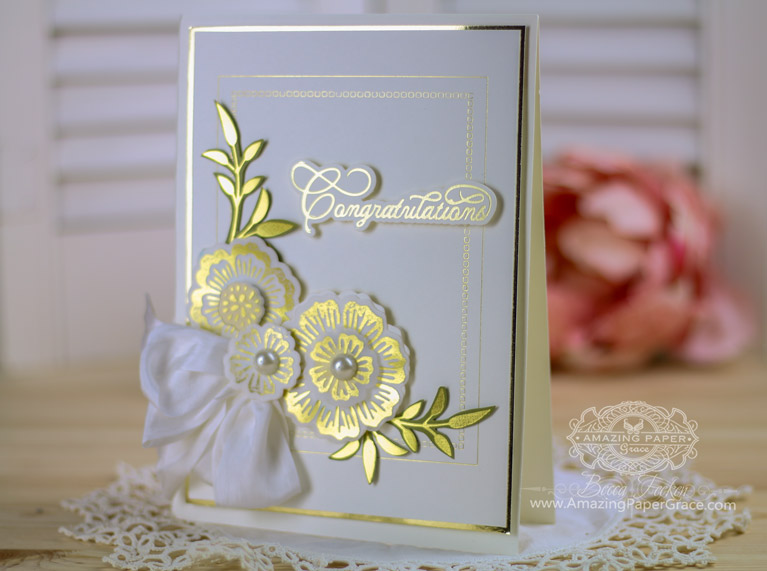 Happy New Year Sweet Friends!  I couldn't resist throwing one more card out there to officially close down the year.  I feel like I'm sauntering out of 2018 and ready to take on 2019!  I'm closing the year with one last foil card that I had laying on the table.  I've enjoyed playing around with foil and keep testing new ways to do it.  This is a card made with Spellbinders Glorious Glimmer Foil Flowers and for the sentiment, I used Spellbinders Glorious Glimmer Elegant Sentiments.  If you look closely you can see that I also foiled the cut side of Spellbinders Hemstitch Rectangles to get the tiny square border.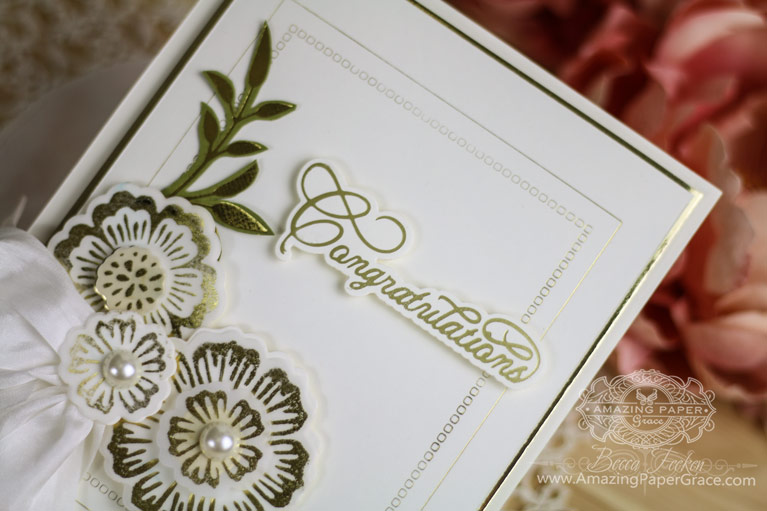 If you didn't see my post from yesterday, I'm planning for the new year and need your help.  I have an informal questionnaire that I'm asking you to weigh in on by submitting your answers into the form on my contact tab in the top right corner.  You don't need to leave a comment, but as always you are welcome to.  The questionnaire is below:
Questionnaire
Many years ago I did a questionnaire at the end of the year that I asked you to submit your answers through my contact form.  I'm doing that again because it gave me so much insight as to why you stop here.  I would be so honored to hear your thoughts – they will help me set my course for 2019.
Please submit through the contact form at the top right of the blog.  Answer all or answer any or just send a private note – here's what I want to know….
How long have you been a reader?
What brings you back?
What do you miss most that I've moved away from?
Other than videos, what am I not doing that you would like to see me do?
Are you on Instagram – Yes or No
Do you have a digital die cutter – Yes or No
What other crafts do you love?
Don't Forget!
On January 1st, I'm tickled that I have a new Die of the Month being released.  I've teased about this one – it's my favorite so far.  I feel like it's me.  I hope you'll pop over to the Spellbinders Website and have a look——–> HERE.



Stamps: None
Paper:  Neenah Classic Crest – Natural White – Cover – 80lb smooth, Gold Foil Paper, Green (Bazzill)
Ink:  None
Accessories:  Amazing Paper Grace Dies by Spellbinders, Spellbinders Foil System, Spellbinders Glorious Glimmer Foil Flowers,  Spellbinders Glorious Glimmer Elegant Sentiments, Spellbinders Hemstitch Rectangles

Sweet wishes for a wonderful 2019.  I know it's going to be a great year and I look forward to tackling it together with you!!
Biggest hugs!!