Sweet Friends!  Happy Easter!  He is Risen!  My best wishes to you and your loved ones as we celebrate the resurrection of our Lord!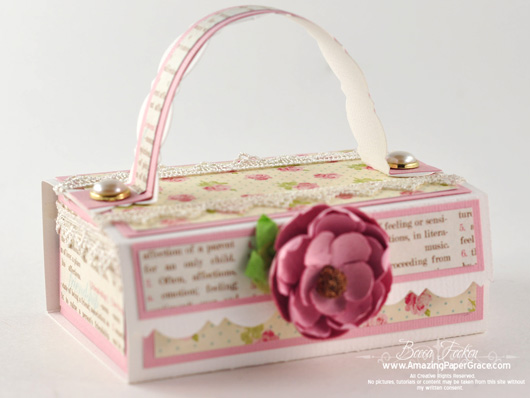 I spent a blissful yesterday amongst sweet friends at a wonderful stamping meeting.  I have the blessed fortune of being in a club of wonderful women who have gathered each month for over nine years.  My precious friend Nancy is a CTMH representative and she emails us and tells us how many pieces of paper to bring and then we show up and get busy while we have no idea what we are making.  You can't know how rewarding it is to show up and be the student.  Yesterday, Nancy sat us down with a paper cutter and called out sizes for us to cut and this is what we ended up with.  Can you believe it???  As she would say, and I wholeheartedly agree, this is stinkin' cute!!  What an appropriate gift for a little one today.  It contains just enough chocolate to remind you of how much you like it but not as much as a diabetic Easter Basket, lol!!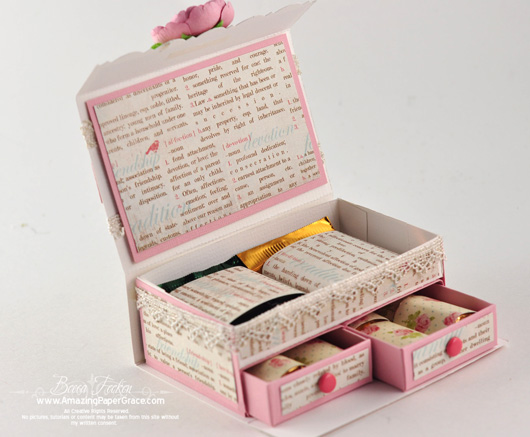 This little box holds two Ghirardelli bars and eight chocolate nuggets.  Unfortunately I don't have instructions to pass along because I didn't design it, but I could not resist sharing it.  I'll certainly add it to my repertoire for gift giving time.   The papers I pulled were Colorbok, Flea Market and some Bazzill Paper.  I don't always make the right choice when I'm working blind on a project, but this time I think I got it right.