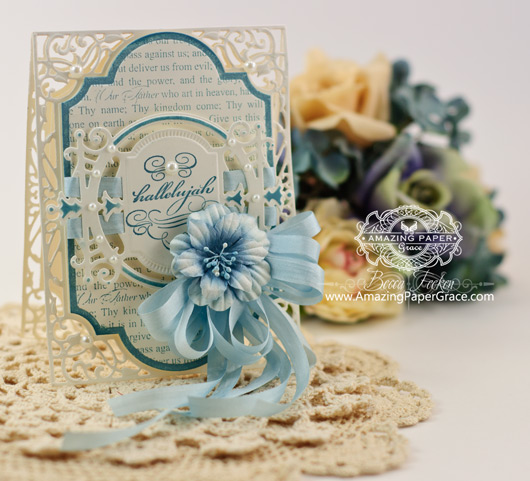 Happy Easter sweet friends. Blessing go out to you and yours as we celebrate the resurrection of Jesus Christ. He is risen!
I pulled together a small quick card that celebrates with a simple Hallelujah. I hope you are celebrating surrounded by friends and family!
For many of you who have followed me for years, today is John's birthday.  It carries a different significance for me than the days when it was tangled with the pain of grief.  Yes, there is still grief but I smile and feel warm inside as I think of him today.  He's been on my mind much lately as I can now open his notes, his wallet, his calendar and other things that have been set aside for years – they were like Kryptonite to me.   This week I read special notes he made on my birthday and our anniversary, thoughts flood in.  I'm not gifted in florals at all, but I created a beautiful arrangement for him earlier this week.  As Easter arrives I'm reminded, joyfully, that life is more powerful than death.
May joy and hope be yours today!  Bless you!!