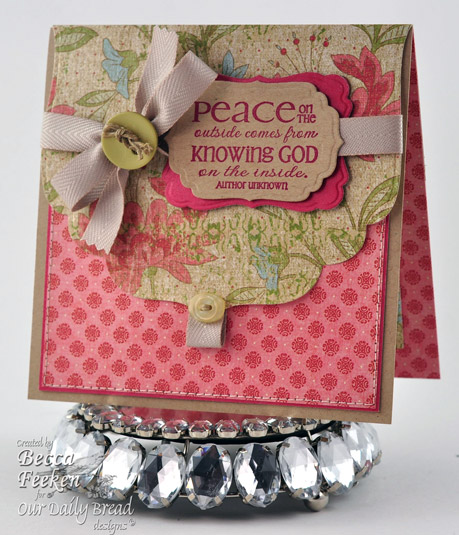 Okay, I have to warn you in advance that I had a chance to sit down and play with something lovely that absolutely made my day. It may seem like a little thing to you, but it's something I wanted for a long time. I won't deny it, I'm going to gush . . unabashedly . . . and it that drives you crazy, you may want to look away. I love, love, love die cut papers. They normally come in a 12" x 12" size though and by the time I cut them down into four 6" x 6" I'm left having to do something really creative to support the reason I would want a piece of paper like that for a card. Then the Grand Nestabilities came out and die cut paper is all I could see. Jumping for glee, I knew I would be able to get them in the size I wanted for both cardmaking and mini-scrapbooks . . .yes!!! So I have a casual card to share today but the Spellbinders Grand Labels Four that I'm using on it is making my heart go pitter patter, plus it's such an easy design that I know I'll return to it again.
I started out by cutting the largest Grand Labels Four and scoring it in half. I took my 6" x 6" base that I've layered with a smaller panel and seated the folded Grand Labels Four on top. Before I glued it down I ran my twill ribbon though a panel I layered with Spellbinders Labels Seventeen and I used the regular version of Spellbinders Labels Four for repetition. How simple is that? I pulled a sentiment from one of this months release at Our Daily Bread Designs called Peace. Easy, easy, easy. But wait, there's more.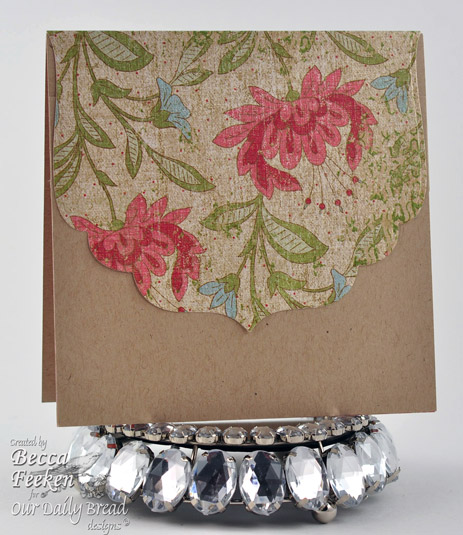 Not that anyone ever looks at the back of a card, but I love the unique look that folding the die over the card makes. I could easily turn this on its side. Since I pieced my card base from an 8.5′ x 11 piece of kraft cardstock, I needed that label to hide my seam on the back. I'll explain that on a later date with a Becca Bit. In the meantime, I needed to hide the seam on the inside also so a panel of each of the colors I used worked out just fine.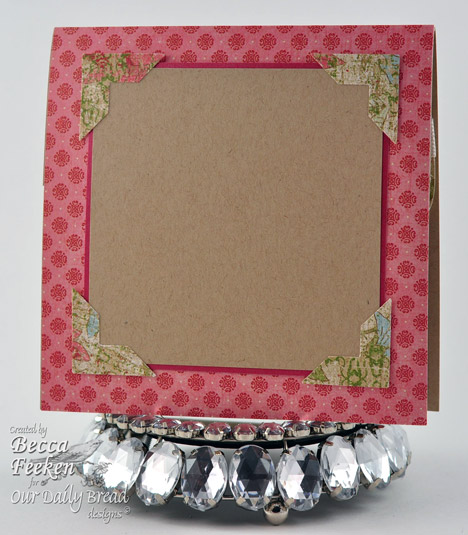 I've always been one to reach for the largest template of the set and I use frames a lot to cover my whole card front. The Grands will work with this quite nicely. I just got this one in and the more I play with it the more possibilities I see.
Card Recipe:

Stamps: Our Daily Bread Designs – Peace
Paper: The Paper Company, K & Company
Ink: Ancient Page – Bordeaux
Accessories: Spellbinders Grand Labels Four, Spellbinders Labels Four, Spellbinders Labels Seventeen, Making Memories Buttons, EK Success Corner Punch, Martha Stewart Twill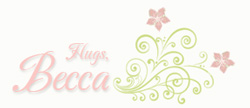 Just one more day for Double Play Blog Candy which is located HERE. Leave your tip on how frugal you are and pick up a few tips while you are there :-)