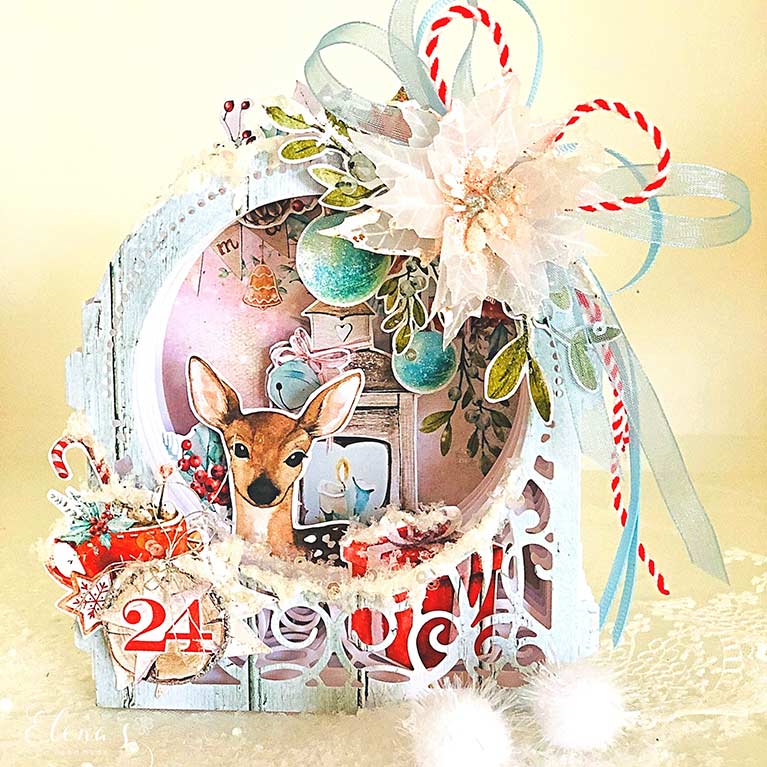 Every month we welcome a new Guest Designer to the Amazing Paper Grace Blog.  We wait with bated breath to see their first designs and it's always a revelation how someone with another style set processes the same dies we use day to day.  Please welcome Elena Ivanova-Dineva to the blog.  When we were introduced to her images to us, we were blown away by the styling and detail and we think you will be too.
Be sure to take a peek at her Elena's Handmade blog every week of December 2019, for a new creation using Amazing Paper Grace dies.  In the meantime, let me introduce you to Elena!
I started my crafting journey way back in 2000 after being asked from a friend If I would make little greeting cards for her flower shop. Another friend of mine introduced me to papercrafts. I was hooked and since then and I have never stopped exploring the scrapbooking world.
I have always loved art and crafts from a very young age. Sewing and knitting were my favourite hobbies as a child inherited from my grandmother, who was a fashionista and seamstress.   During my crafter life, I have delved into different techniques and styles. I took to rubber and digital stamping, embossing techniques, Copic colouring, mixed media, dimensional projects, scrapbook albums and of course card making.  My last passion is making foamiran flowers which are an amazing addition to my scrapbook projects. Besides flowers for small projects, I love making real looking flowers and flower accessories.
I am happily married to my student sweetheart. We live in Bristol, UK, with our beloved teen daughter. My family is completed by our ragdoll cat Millie who is the princess of the house. I love to create and inspire other crafters.
It is a big pleasure to be a part of the Amazing Paper Grace Team as a Guest Designer.
Hugs,
Elena
*********************************************************
Elegant Inspiration by Elena Ivanova-Dineva
This is a simply charming creation by Elena using the Grand Dome 3D Vignette. Instead of using the diecut inserts you can use with Vignettes, she used a delightful set of design papers to create the depth in this diorama.  It's absolutely enchanting and an absolute showstopping piece for Christmas!!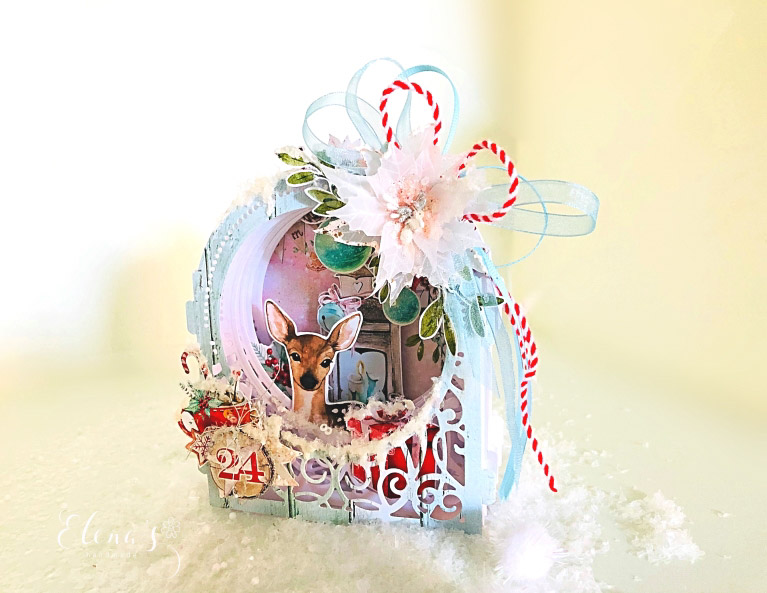 I just love the depth and dimension.  What a brilliant use of design paper.  It gives you endless possibilities with 3D Vignettes.


Please stop by tomorrow, on December 1st, for your first peek at the Amazing Paper Grace December Die of the Month, the Rose and Filigree Duo Slip In card.  I'll give you a hint: this month is a twofer – you get a duo of dies that will have you making quick, but classic cards!  See you soon.