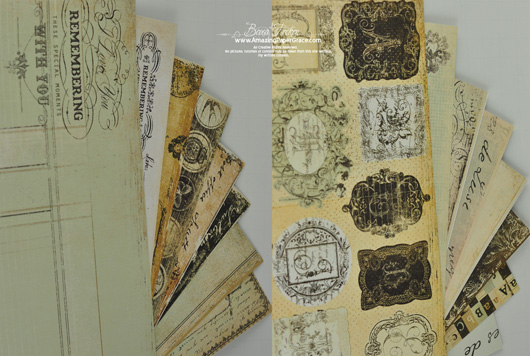 Hi there blog friends!!  First of all thanks for your feedback on the event I want to put together.  I think some one has already coined it the No Challenge Challenge (ha -ha).  I'm working on some inspiration for this to see if I can make it fly and you all have given me some great ideas.  
 Not sure where the day went, but I spent mine putting an old dying computer to bed.  I've been working on an ailing laptop for months now and couldn't find the time to transfer things.  I guess we never realize how much stuff we collect on our computers and how we just can't do without them.  I'm almost done with getting the email all transferred over and have to find a couple of CD's but just to give you an idea – the desktop I'm moving from I purchased in 2003 and the laptop (whose screen died) I got in 2006.  It's a little bit like letting go of your blankey – I know where everything is and this means I'll have to say goodbye forever to Windows XP.   I don't think I've been more frugal with anything in my life.  I have fixed and fixed until they can't be fixed any more.  On the bright side – no more waiting 5 minutes for each picture to come up so that I could edit it in Photoshop.   That's just a little window into my day – hope yours was fabulous.
. . . . about the Blog Candy
I did take time to package up the winnings for the last blog candy winners so that it can fly out of here on Monday.  So, it only seemed right to keep on with the the quest to share out this paper to someone who can and will use it!  I'm giving away another set of both Prima Romantique and Prima Printery.  Leave a comment letting me know what made it to the top of your new CHA releases list (no links please).  Was it the new Spellbinders?  Which one?  The comments open today and will close some time on Thursday , February 9th – that gives you up to six times enable someone (mischievous grin).
Thanks for stopping by today!  Ill be back tomorrow, I'm sure.  Crafty smooches!!