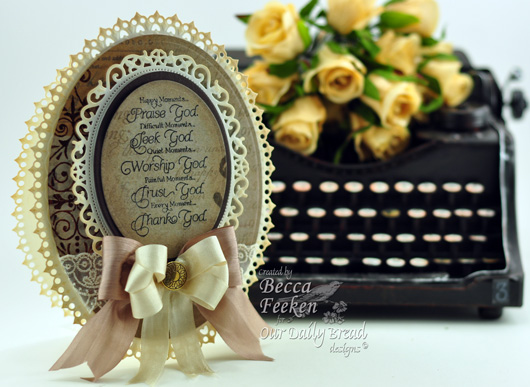 Sweet friends, what an exciting week, right?  I've taken some rest and for the first time in some time, turned off the lamp that burns the midnight oil.  Today as I sit looking out at the rain, sipping a sweetly decadent cup of coffee, I know that life is good.  Sometimes it takes a long time to get where you are comfortable in your skin without self doubt.  Sometimes even though others might not appreciate exactly what it is from your experience that made you be brave enough to take a stand, you still have to do it.  Last week I lost an acquaintance  . . . she was here today and not here the next.  At 42 years old, on Wednesday she hugged her child, fought with her coworkers, planned a vacation, went out to dinner . . . on Thursday, she was gone instantly from a brain aneurysm.  It affects me greatly and helps me remember that every moment is a gift; the burden is on me to spend them wisely.  This week I'm gingerly pruning and rearranging my garden of acquaintances because I feel I can't afford to spend one moment with anyone who does not treat me kindly . . .does not return a call, does not answer an email, treats me as less than what I am or does not mirror how I value them.  I'm making room for the blossoming flowers in my garden so that I can treasure every moment I've spent and know that it was a good investment of my time.  Well there, I've told you what's on my heart . . . what about you?  Do you feel the clock ticking and does it call you to make rearrangements in your garden?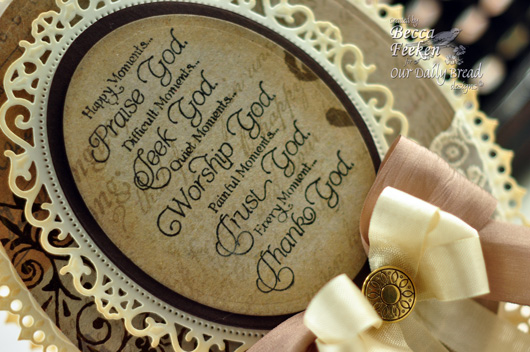 Speaking of the flowers in my garden, I worked happily this morning, buoyed by the positive energy of a wonderful friend that called last night.  We have not spoken for maybe a year, but no matter, we laughed for hours as the time flew out the window.  What a wonderful way to spend my moments.  She's a special person, an amazing designer, and a dear friend that I'm sending hugs to today.  See, I told you, life is good!    With all this philosophical discussion of time going on in my mind, I sat down to satisfy my heart by eeking out a card – quite the coincidence that the Our Daily Bread Designs sentiment called Thank God speaks volumes to this theme that seems to be on my mind.  This is different for me, I don't normally make shaped cards but I was so taken with the new Spellbinders™ Decorative Grand Ovals One that was shown earlier this week.  I paired it with Spellbinders™ Grand Ovals, Spellbinders™ Floral Ovals and Spellbinders™ Classic Ovals LG.  My card is 5 1/2″ x 7 1/4″ so I know I'll have luck finding an envelope for it!!
SUPPLIES I USED
Stamps:  Our Daily Bread Designs – Thank God
Paper:  Die Cuts With a View – Love Letters, Neenah Classic Crest Natural White, Coredinations
Ink: Antique Linen Distress Ink, Versafine Onyx Black, Walnut Stain Distress Ink, Brushed Corduroy Distress Ink
Accessories:  Spellbinders™ Grand Ovals, Spellbinders™ Floral Ovals and Spellbinders™ Classic Ovals LG, Silk Ribbon, Seam Binding, Lace, Button

This is the most wonderful part of my garden, but then again you all knew that because of the time I spend here!  Thanks so much for peeking in and seeing what I'm up to and what's on my mind. See you soon!!   Added, but certainly not as an afterthought, my condolences also go out to the family of Lisa Lynne Wright a fellow designer here in blogland who similar to my acquaintance also passed away last week from a brain aneurysm.  I cannot even imagine the loss her family feels from her sudden passing.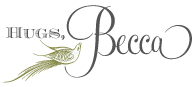 Find more like this: Our Daily Bread, Spellbinders, Stamping