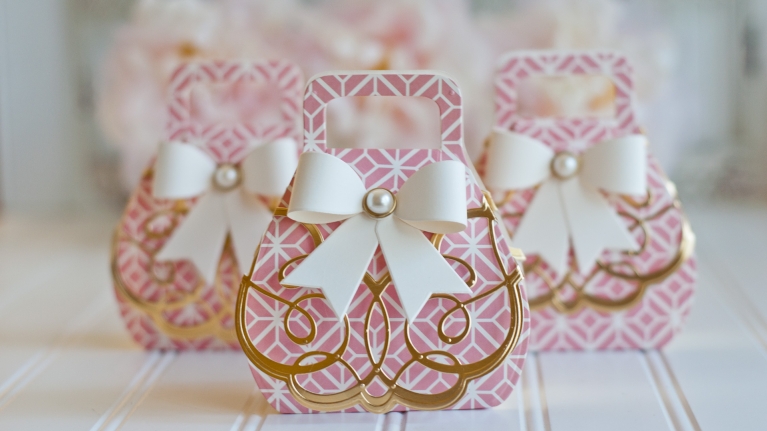 Hi there sweeties, thanks so much for your kind words! It's has been a super crafty week for me with lots of inspiration all around.  Many of you have asked questions about how to put together the Favorably Simple Gift Box – one of my new dies :-) You'll grin when you see how easy it is.  I created a video that's being featured on the Spellbinders website that shows you exactly how it goes together – you can see it HERE! Quick and simple, in less than 5 minutes, can you do me a favor and have a look?  Now that you can see the gift bag/box in it's full glory, I'd love to know what you think!
Edited to add:  Someone asked the dimensions so I thought I would put them here as well…
Assembled Box:   4-7/8" tall, 4-1/8" wide, 1-3/8" deep
Box Body: 4.10 x 6.30 in
Side Closure: 2.10 x 4.30 in
Disc: 0.60 x 0.60 in
Tag: 1.70 x 0.80 in

Thanks so much my crafty friends!  Tickled pink that you stopped by today!