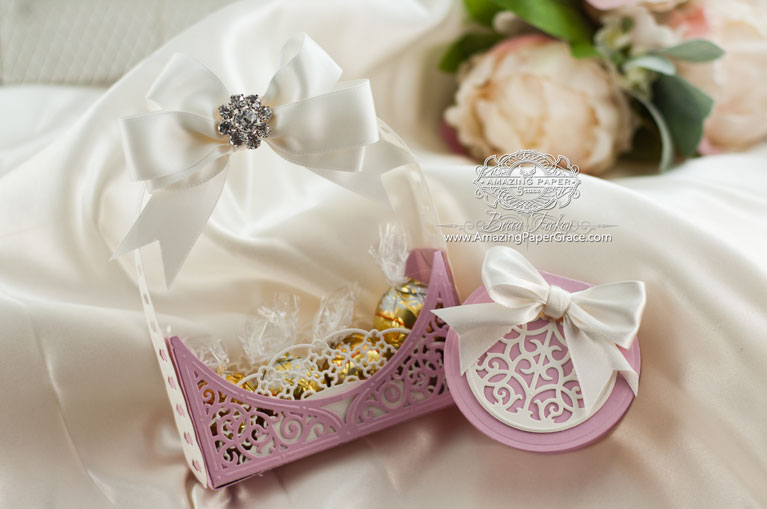 Okay, it took me an entire day to recuperate my weekend of a coffee drinking, girl chatting, makeover preening, new clothes strutting, pee in your pants giggling, good food eating, hardly no sleeping, sisters reunion.  We had the best time ever!  I don't think there was a minute of silence except for the couple of hours we slept.  Good morning sweet friends!  I had hoped to post over the weekend, but what in the world was I thinking?  Wild horses couldn't have torn me away :-)  So thankful for the good things in life like this weekend that reminds me how very precious family is.  Her stay was over in a flash but we spent the whole weekend building each other up and lavishing praise and love.  I feel a new strength today as a long yearned for pep talk sure hit home.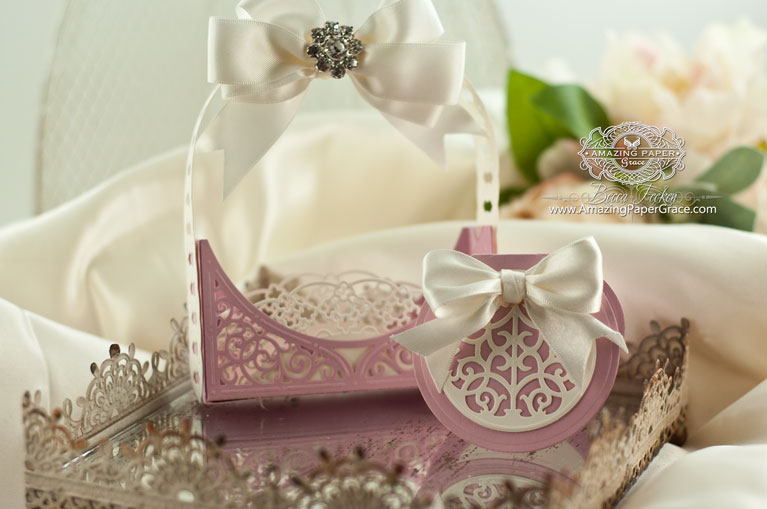 So back to something I had promised….  I laid out welcome gifts each night and promised to post them.  This was the gift from night two.  A tiny little basket with chocolates and a tiny card.  It took me all of 30 minutes to make!  I can do a tutorial on this later but if you're curious how to make a box from one of my pocket dies, take a look at this video – same concept except this time I turned the top upside down and added a handle using a 1″ strip for both the bottom and the handle.  For the base I used Spellbinders Swirl Bliss Pocket and for the handle I used Spellbinders Imperial Border.  I cut one Spellbinders Oval Regalia, cut it down the center lengthwise and trimmed it on the edges for the cream filigree you see in the dip – that just serves to hold the contents in a little bit better. 



Rubber Stamps: None
Craft Paper: Neenah Classic Crest – Natural White 80lb Smooth, PTI – Lavender Moon
Ink: None
Accessories: Spellbinders Swirl Bliss Pocket, Spellbinders Imperial Border, Spellbinders Oval Regalia, Paper Source Satin Ribbon, Buttons from my stash

Thanks so much for stopping by!  I'll see you soon!!  Oh, my sister reunion bliss kept me from posting the winner for Day of Giving Friday – it is now posted – pop over and see if it is you!!