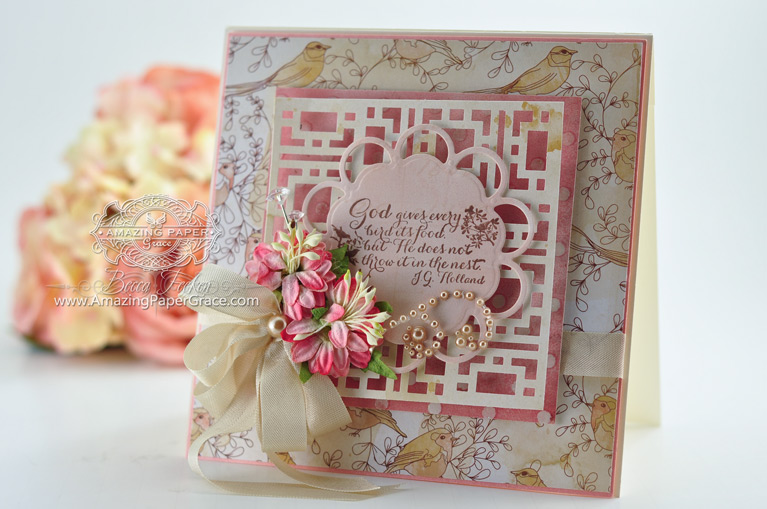 Good morning friends.  Many of you have emailed to ask about Ben's progress.  He is still hanging in there but earlier this week he was airlifted to another hospital in the state that could better handle his crisis.  He was admitted with both kidneys failed, double pneumonia and an underlying bacteria infection that they cannot seem to locate.  We're told that it will be a very long road.  He's had two brain surgeries within the last year and a bone marrow transplant earlier this year; his immune system is very compromised.  As you know, my John had two bone marrow transplants so I'm familiar with this type of crisis.  Thank you so much for keeping him in your prayers – I wanted to let you know that is a welcome comfort to my mother who is caring for Ben and posting updates.  Knowing the long road ahead, I've spent most of the last weeks keeping her lifted and appreciate all your kind thoughts.
So thankful it is Day of Giving Friday and an opportunity to send out a card to one of you, who truly mean so much to me.   If you are new to my blog and wonder what Day of Giving Friday is all about  – you can find out more about Day of Giving on my FAQ List at #11.  My card today is an older card and some of the supplies are not available but certainly I hope you can use this for inspiration.  This is one of my 'go to' styles when I make personal cards because it is quick and easy.  It features a way to make a quick border using border punches – I have an older Youtube Video – HERE
For your comment today, free style, what's on your mind?

Stamps: Retired
Paper:  Die Cuts With A View, Coredinations, Neenah Classic Crest Cream 80 lb
Ink: Memento Rich Cocoa
Accessories: EK Success Modern Cube, Spellbinders Blossom Tags and Accents, Seam Binding, Corsage Pins, Recollections Pearls, Prima Flowers, Recollections Pearl


Thank you!  I'm touched by the kind gracious souls that visit me here.  You bless me, you really do!