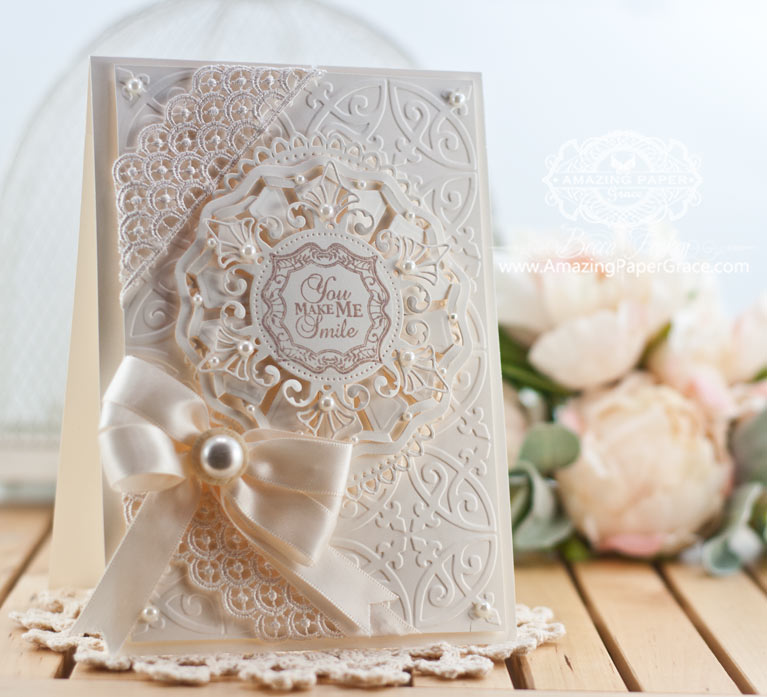 Greetings friends!  If you've been reading here lately, you know that my Mom came to stay for several weeks.  I'm working my heart out on CHA projects – a big hint about this at the end of my post!!  In the interim, mom and I have been chatting the days away while I work.  What a breath of fresh air to have someone to talk to and I'm sure after I take her to the airport today, she'll  be thankful for a moment of silence.  So that's where I've been hiding!  I wouldn't have missed a moment of listening to her.  I've taught her to Skype and the ins and outs of group texting.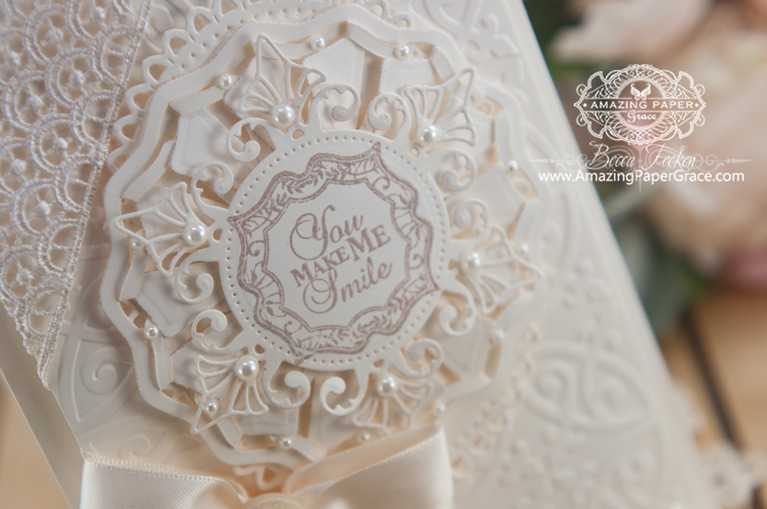 Today is Day of Giving Friday! It's an opportunity to send out a card to one of you who are so gracious to stop by and visit.   By leaving a comment, one of my readers worldwide will win the card.  If you are new to my blog and and want more details on Day of Giving Friday, check it out on my FAQ List at #11.  My card today is an older card and some of the supplies are not available but certainly I hope you can use this for inspiration.
For your comment today, who is the last loved one you've hugged and what was the occasion?
Hint, hint, hint – CHA is right around the corner.  I've been working for the last six months on new dies for next year.  (Yes I'm still floating out ideas for the dies that were just released).  On Monday, December 7th I'll be sneak peeking a new die you haven't seen before.  Think "day of giving" and be sure to stop by on Monday to have a peek. You know no sneak peek is complete without prizes!!

Stamps: Retired
Paper:  Neenah Classic Crest Natural White
Ink: Amuse – Wheat
Accessories:  Spellbinders™ Ornamental Iron, Spellbinders™ Grand Decorative Ovals One, Spellbinders™ Carnival Dream, Spellbinders™ Venetian Motifs, satin ribbon, Recollections Pearls, button, Prima Lace


If you've left an email for me, I'm way behind.  No worries, I'll get to them but it may take me some time to wade through.  I've also posted Day of Giving Winner from last week and am a little behind in responding to folks who have won.  Lol, there's always a pile up at the end of the year – kindly asking your patience and sending you all hugs!