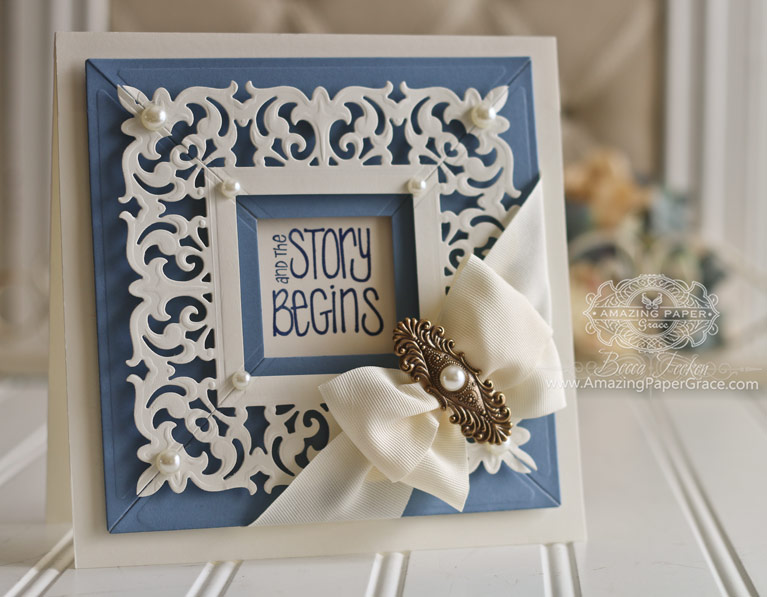 Good morning sweet friends, by now I'm on my way back home.  No worries, I have Day of Giving Friday covered, however today it's going to be a little bit different.  Today,  I have a video.  Over the past couple of days I debuted a new collection of dies manufactured by Spellbinders and sold exclusively by Create and Craft!  That means the dies are readily available in the US and the UK, not only that, they are available right now.   On the video, I'm going to demo a card made using the new dies. I'm also going to give away the first card made with this new collection.  No links today though – remember, everything is at Create and Craft.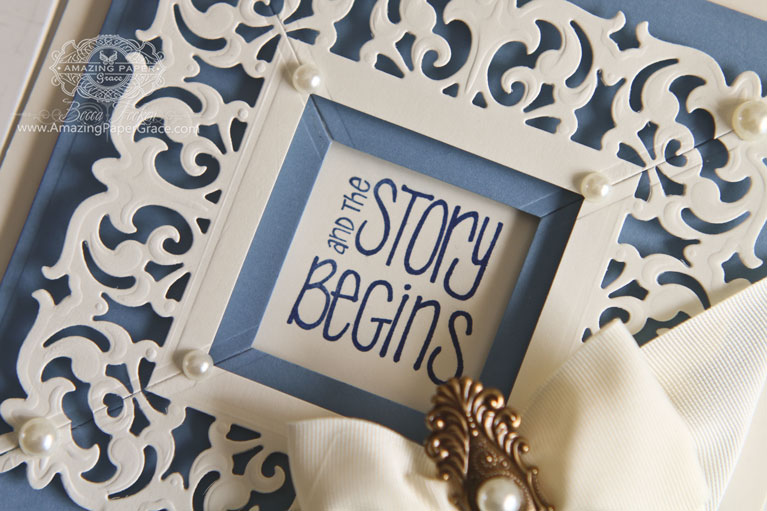 So often when designing dies I try to think of things that were hits or I received email requests for over the years. This collection has been on my drawing board for several years and I'm so thankful it's finally out.  Let me tell you a bit about the inspiration —  I make extensive use of borders in my card making and once upon a time I made a well requested type of card that showed you how to miter die cut borders or border punches.  Before now, the mitered card was difficult to teach because the cuts were hard to make – well no more!!  You will be able to produce mitered cards, make frames for small prints and even cut simple frames for scrapbook pages – my new Graceful Borders and the Graceful Frame Maker die make this achieveable.  Check out the video and you'll discover that the Frame Maker will extend all the dies you have in your stash.  I've experimented around a bit and it hit me that using the Frame Maker die  some of your 6″ dies that have decorative features will give you combinations that no one has ever seen before!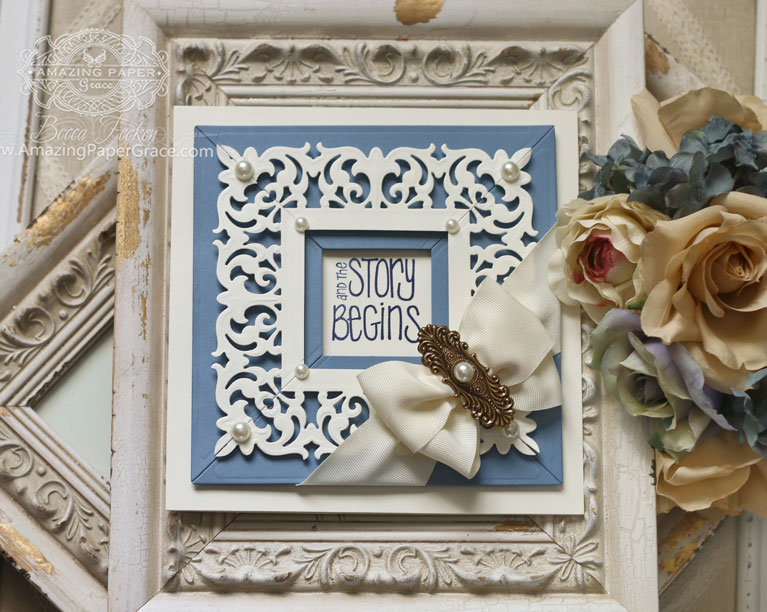 My recommendation is to start by mitering simple borders like the Petite Scallops until you get the hang of things.  If you are more adventurous, by all means jump in with the more detailed borders and try your hand at it.  While you are at it, drag out some of your old dies and see if they are a candidate for a custom mitered frame!   It's all about experimenting!  My tutorial will show you how.
About Day of Giving Friday
For new readers, every Friday it's my pleasure to give away a card.   The card goes to a randomly picked reader (worldwide) who leaves a comment in our conversation. Want to know more about Day of Giving, here's a link to my FAQ's just check out #11.  You can check to see if your name is on the list of winners HERE.!  For your comment:  What color do you do you not use but you wish you could confidently in your crafting.


Stamps:  Stampabilities
Craft Paper:  Neenah Classic Crest – Natural White – Cover – 80lb smooth
Ink:   Versafine Onyx Black
Accessories: Spellbinders Graceful Damask, Spellbinders Graceful Frame Maker – available exclusively this year at Create and Craft.


Having your support as I ventured over to the UK meant so much to me.  Thank you so much!  It's been a busy month and I think I may need to catch up on some sleep!  See you soon!