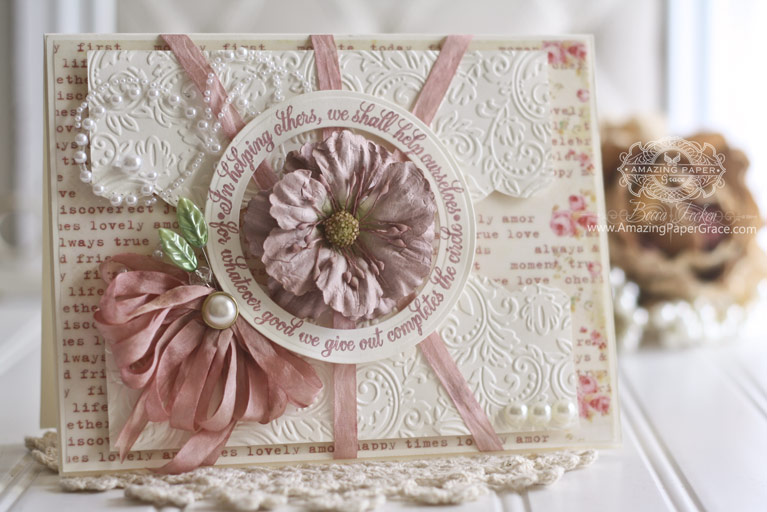 Hi there friends, where has the week gone?  Yes, it's Friday again and somehow it sneaks up and surprises me every single week.  Today is Day of Giving Friday and this card is my giveaway for today.  Speaking of today, I'll keep it short because I'm actually on a making spree, a craft marathon and know that when you're on a roll, sometimes it's best to keep rolling!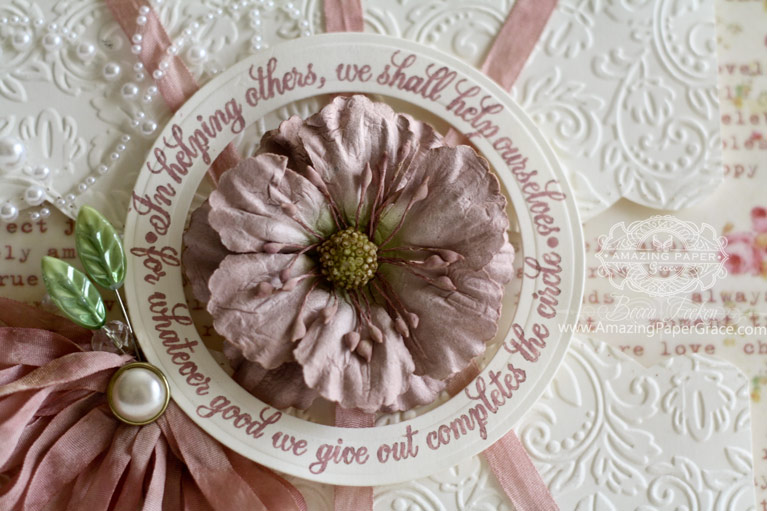 The inspiration for my card today is a circle.  This is my creed and I loved it enough that I included it in a stamp set I designed some years ago and dug through my stash to find it.  In helping others, we shall help ourselves.  Whatever good we give out completes the circle.  I cut the sentiment out with Spellbinders Standard Circles LG.  I embossed two panels Spellbinders Floral Embossing Folder and cut one edge of each panel with Spellbinders A2 Bracket Borders One.  Once again I printed digital paper (edited with Photoshop) onto vellum because I love the muted look.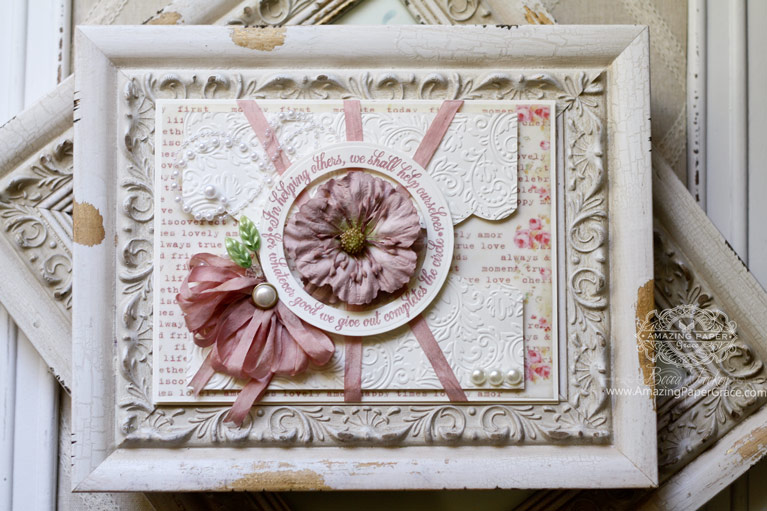 About Day of Giving Friday
For new readers, every Friday it's my pleasure to give away a card.   The card goes to a randomly picked reader (worldwide) who leaves a comment in our conversation. Want to know more about Day of Giving, here's a link to my FAQ's just check out #11.  You can check to see if your name is on the list of winners HERE.!  For your comment:  What is making you happy today?  
P.S.  I just learned that one of our own (see comment #3)  lost her husband two days ago.   Please keep Jan in your prayers.


Rubber Stamps:  Retired
Craft Paper:  Neenah Classic Crest – Natural White – Cover – 80lb smooth, Sweet Backgrounds by Iralamija
Ink:   Amuse Studio – French Roast, Ranger Victorian Velvet
Accessories:  Spellbinders Standard Circles LG, Spellbinders Floral Embossing Folder, Spellbinders A2 Bracket Borders One, Recollections Flower Recollections Pearls


Sweet friends take good care of yourselves and have a phenomenal weekend!