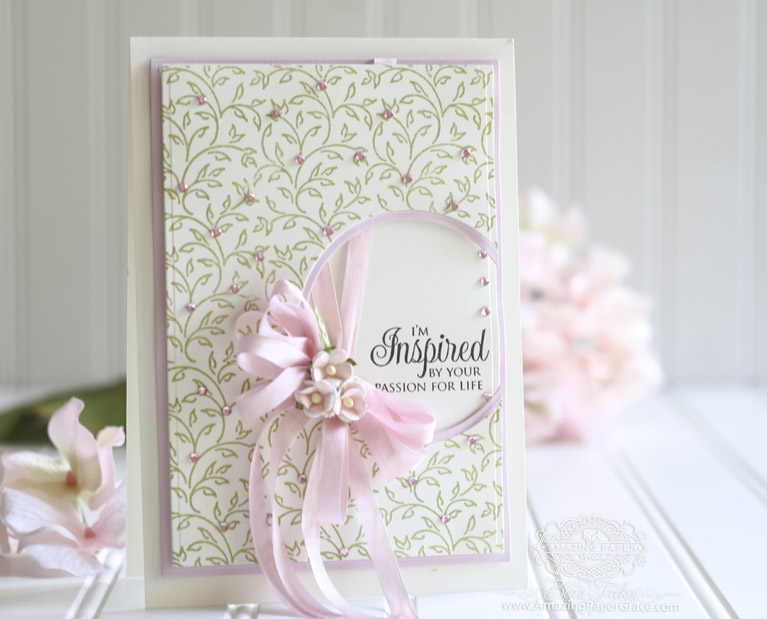 Hi there sweeties!  I'm so tickled to say that you have been anticipating something in the mail from me, it's finally on the way.  Everything was put in the mail earlier this week!  I had quite the backlog of domestic and international mail and tied the post office agent up for about 20 minutes!  Pop over and check the Giveaway Page – you'll see that we have a new winner for last Friday and all other packages have gone out.   Now to catch up on my backlog of messages!  Oh, and you'll want to stop by tomorrow, I have a couple of first time downloads.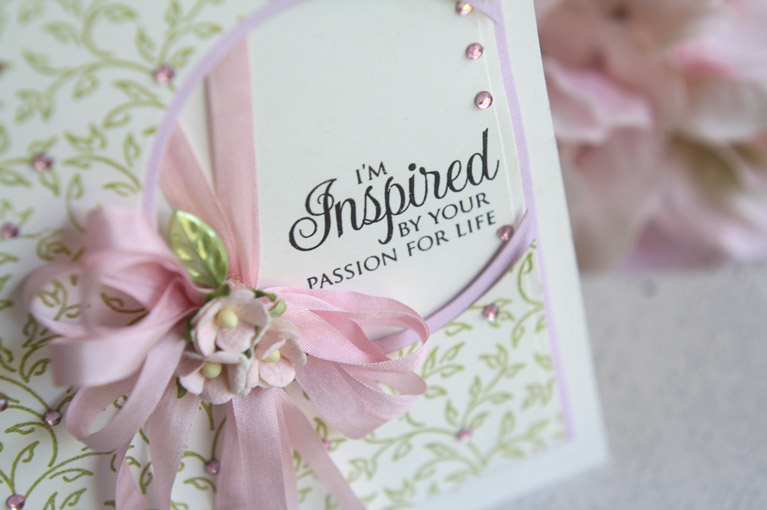 In the mean time, today is Day of Giving Friday.  If you're not familiar with Day of Giving Friday, every Friday I give away a card to a reader who leaves a comment – here's a link to my FAQ's just check out #11.  I love an elegant card and clean and simple can be elegant too.  I reached back to pull an older card – made from basics you are sure to have in your stash – Spellbinders 5 x 7 Matting Basics A and Spellbinders Standard Circles SM along with Spellbinders Standard Circles LG.   Get out those background stamps and create a frame with your favorite sentiment.  :-)
For your comment today – what's the first thing you do when you are creatively stuck?  Listen to music, watch tv, take a walk?




Heartfelt thanks for your patience if you were waiting for me for a package.  I'm relieved to have that behind me.  I hope you planning a glorious weekend and thanks for popping in today!