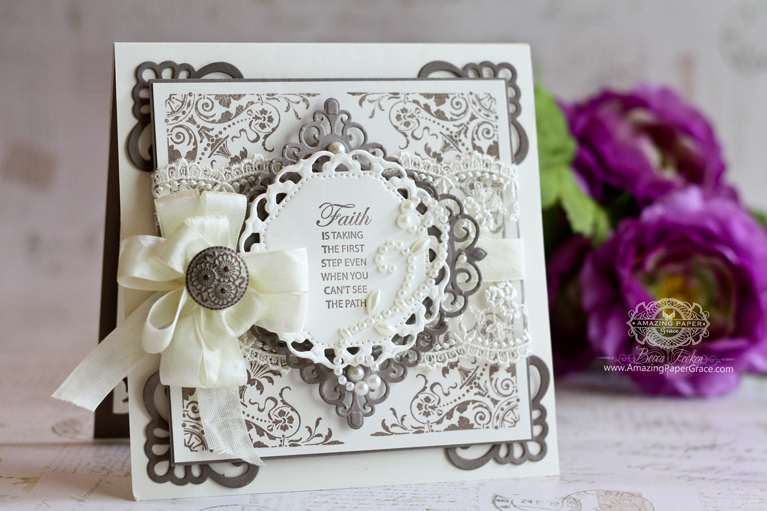 I'm finally back home – I've been here for two days and what they say is so true, there's no place like home.  All is good, my mom had a trip scheduled and I didn't want to interrupt her plans so she has left on another adventure.  I guess you can say I'm on another adventure too!  Hopefully in a week I'll be able to stand on two feet :-)   Today is Day of Giving Friday – an opportunity for me to pass on one of my cards to one of my lovely readers – I realized that Day of Giving Friday has been going for a year and I'm tickled to keep it going.  Leave a comment on this post if you'd like an opportunity to receive a card and I'll send it anywhere world.  I have cards that are waiting to be sent and will be on the way on August 26 if the doctor says I can walk and drive.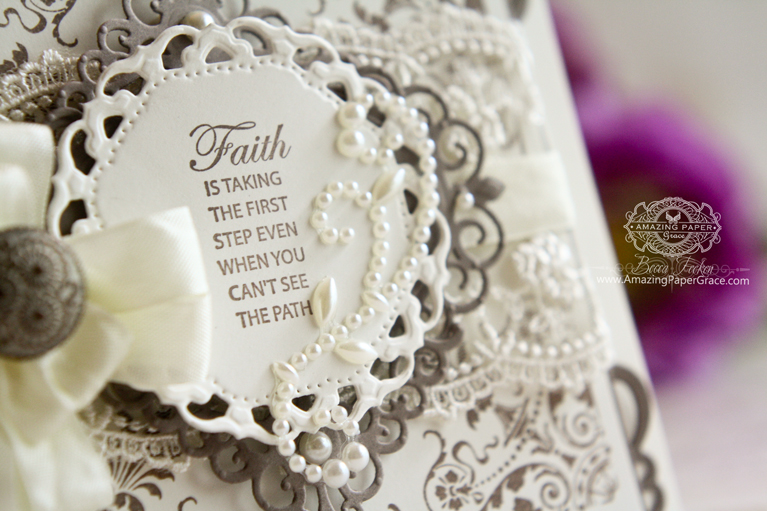 So, to take a little walk down memory lane.  I have bins of cards stored up.  Over 9 years of making samples, sending out cards and giving loads of cards away, there are still so many left over.  I don't know what makes me pick a particular card for  a particular person or even why I select the ones I do for Day of Giving Friday, but when I picked this one today, I knew why.  Faith is a beautiful thing and I don't think you can deny faith, it keeps popping up over and over again like an inviting door.  One of my favorite sayings since I was in my 20's is that 'one often finds his destiny in the road he takes to avoid it'. I'm gently reminded today, that Faith is taking the first step even when you can't see the path.  Yes, I am gently reminded today…..
My earnest hope is that you trust your faith and step out with bravery and strength; and that by doing so, you are blessed.
About Day of Giving Friday
For new readers, every Friday it's my pleasure to give away a card.   The card goes to a randomly picked reader (worldwide) who leaves a comment in our conversation.  One comment is randomly picked and the winners name is posted HERE.  If you win, simply send me your address through my comment form and I'll send the card to you.  Want to know more about Day of Giving, here's a link to my FAQ's just check out #11.   For your comment, what wisdom do you have about taking an unseen path?


Rubber Stamps: Discontinued Stamps
Craft Paper:  Neenah Classic Crest – Natural White – Cover – 80lb smooth***
Ink: Amuse Studio – French Roast
Accessories: Spellbinders Corner Flourish Two, Spellbinders 5×7 Mystical Embrace, Spellbinders Majestic Circles, seam binding, button, Recollection Pearls
(***Note, many of you ask which paper I use for my cards and I have linked it up above to Amazon however, absurdly, the picture they show is a generic photo they use to represent every paper.  I have ordered from this link and can confirm that what I received was Neenah Classic Crest – Natural White – Cover – 80lb smooth – 250 sheets.  For an avid cardmaker, a ream will last quite long – I order every 6 months).   Here is the link for the white paper I use – Neenah Classic Crest – Solar White – Cover – 80lb smooth)


I hope you are having a glorious day!