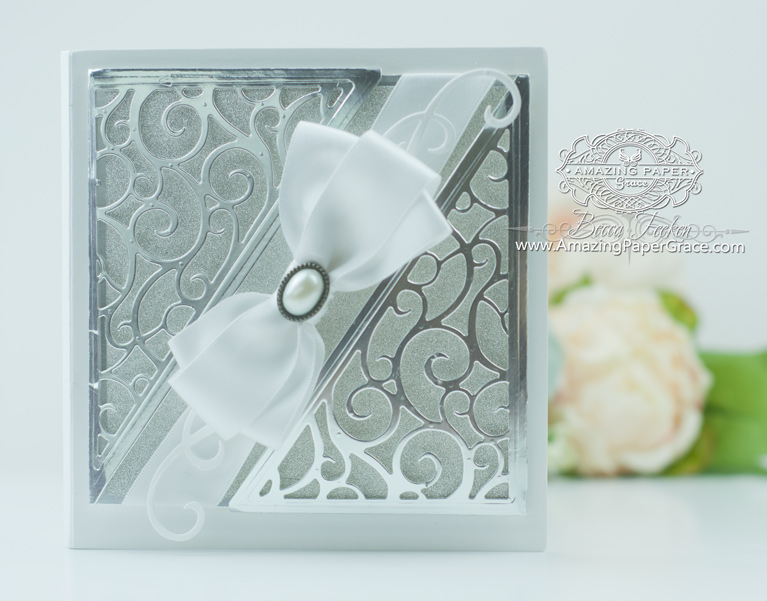 Good morning!  Know what today is?  That's right, Day of Giving Friday!  Since I was right in the middle of sharing bits and pieces of new designs for my newest line of dies, I'm going to keep going right through Day of Giving Friday.  That means you have not seen this project before and it also means that I'll be sending it out to one of my sweet readers.  If you're not familiar with Day of Giving Friday, here's a link to my FAQ's just check out #11. (Note to patient readers – yes I'm still working on the prize mail and should have my whole batch packaged up in the next couple of days).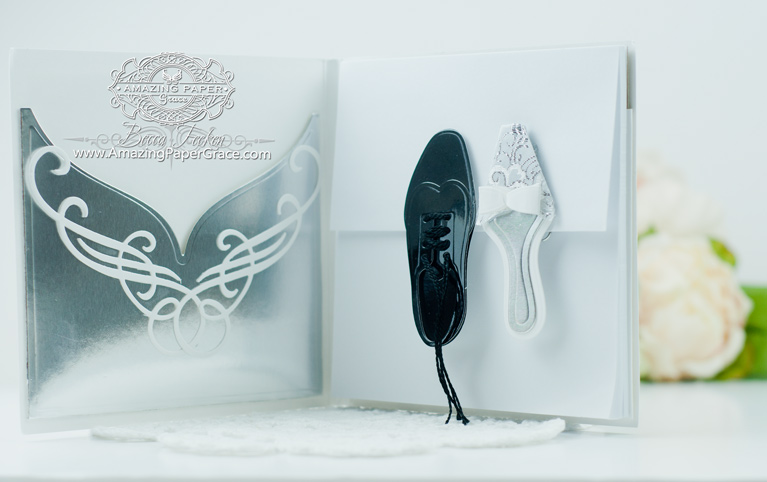 For your comment today – when you are crafting handmade gifts which do you do more often – give something memorable, sentimental or making something functional that can be used?  That leads me on to the sample I'm showing today.  I wanted to make something that could be useful that could be dressed up or down and left at a place setting like the Ladies Stamp Club group I belong to for note taking :-)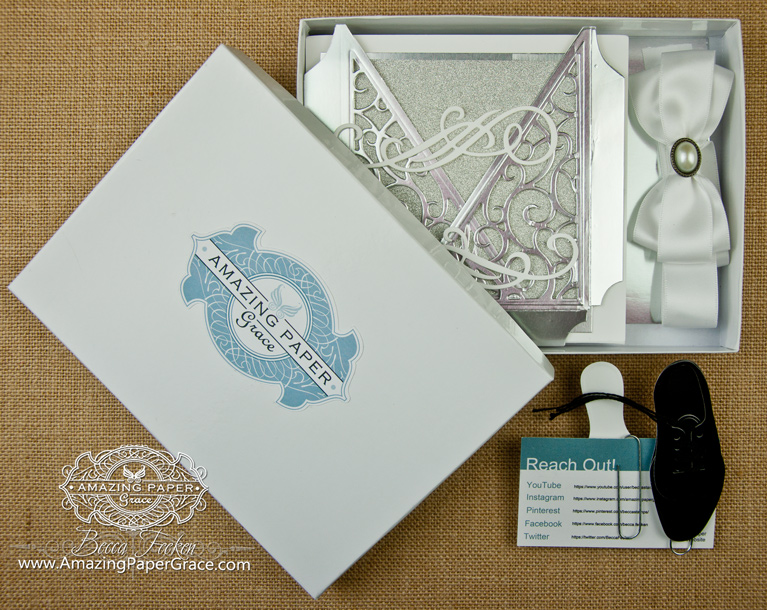 This is the Pocket Portfolio mini kit that I taught at CHA.  I prepped the kit such that it was totally finished except attaching the front pockets, bow and swirls – and so we moved through it quickly . . . in fact, in about 15 minutes.  It's a snazzy little book that has two large pockets (new die – Classic Elegance Pocket) on the inside and I've inserted a pad of paper for note taking.  On the outside the cover uses two side pockets (new die – Filigree Side Pocket) dies and is embellished with a swirl.  I took the Gents Shoe and the Ladies Shoe and attached them to paper clips so that they can be used as book marks, to gather papers or perhaps a marker in your planner.



Teeny Tiny Design Note 1 – Cinch and Go Flowers from my last release includes a swirl that I reach for all the time.  For this release I've included the mirror of that swirl in the Classic Elegance Label set so that those pieces become more important components in your stash.  By using both the left and right swirl, you get a balanced motif and I've used them on the pocket and as decoration on the bow :-)
Teeny Tiny Design Note 2 – The Filigree Side Pocket dies with the three pieces shown will allow you to get a left pocket and a right pocket that are mirror images plus there's the extra functionality to just use the interior part – the inlay – for filigree corners and then you can also do plain pockets. These are going to be wonderful for mini albums too!
Here are the new sets I've used for this project.





I'm posting more than normal this week because I'm playing catch up – eek!  I'll continue with the overview of new dies and tomorrow I'll be sharing the other make and take I did at CHA.  Have a glorious day friends – Happy Friday!!