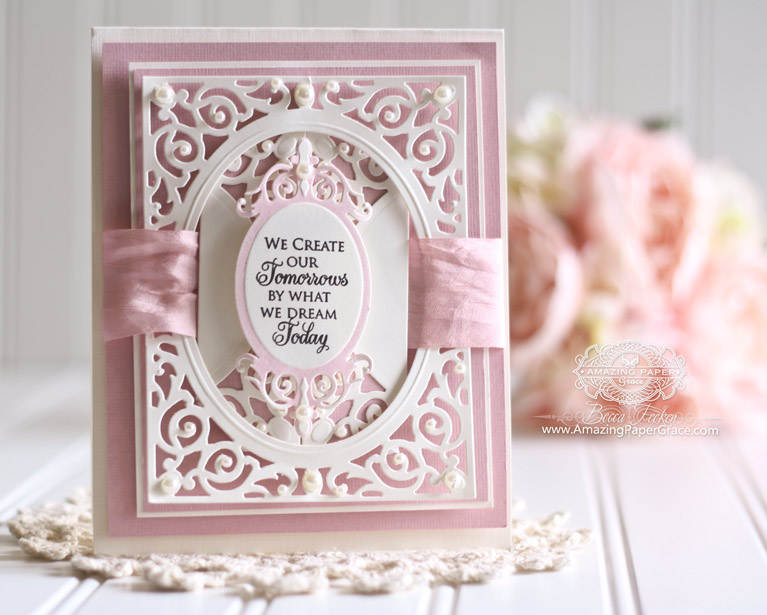 Hi there friends!   As I was rummaging though my card bins; I wanted something for Day of Giving Friday that resonates with me today.  This hits the nail squarely on the head.   This is where my head has been.  I'm letting myself dream.  I'm daring myself not to be held back by any physical limitations or any limitations that anything or anyone else would exert.  I'm putting my 'courage' arrow in the bow and gonna let it fly and be giddy about where it lands because it can only mean an adventure is about to begin.
A Year of Yes.
I listened to Shonda Rimes (award winning writer) speak about her 'year of yes'.  She shook her own life up by saying 'yes' to things in the past that she thought she should not hope for, things that she dare not dream, things she originally thought frivolous on the outside.  By saying yes, it opened a world of undiscovered joy.  This week for me that took the form of finally saying yes to a trip I want to take, a solution to a health problem, a purchase I'm going to make and a little walk with forgiveness.  Whew!  I'm so conservative, with a well-meaning level-headedness, but after all that saying yes to finding new adventure, I'm light in my soul and on my feet.  (Hold that thought)….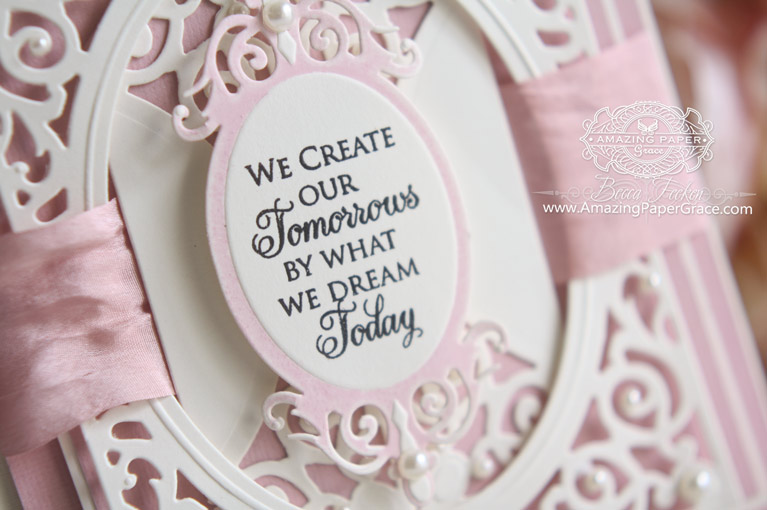 What Do You Dream?
In the mean time, today is Day of Giving Friday.  If you're not familiar with Day of Giving Friday, every Friday I give away a card to a reader who leaves a comment – here's a link to my FAQ's just check out #11.  Here's an older (classic) card made from Spellbinders Filigree Delight – the sentiment is dear to my heart.   For your comment today – We create our tomorrows by what we dream today.  Is there something you can open your heart to and fully dream?  Is there something you can say yes to?  Tell us!


You all keep me so honest.  Now that I told you that I've dared to dream, I can't take it back :-)  Perhaps as I dream these things into reality I can post about them.  I hope!  In the meantime,  I hope you are getting ready for a wonderful, wonderful weekend.  I'll be back soon, hopefully with something  . . .  made at home with loving hands :-)