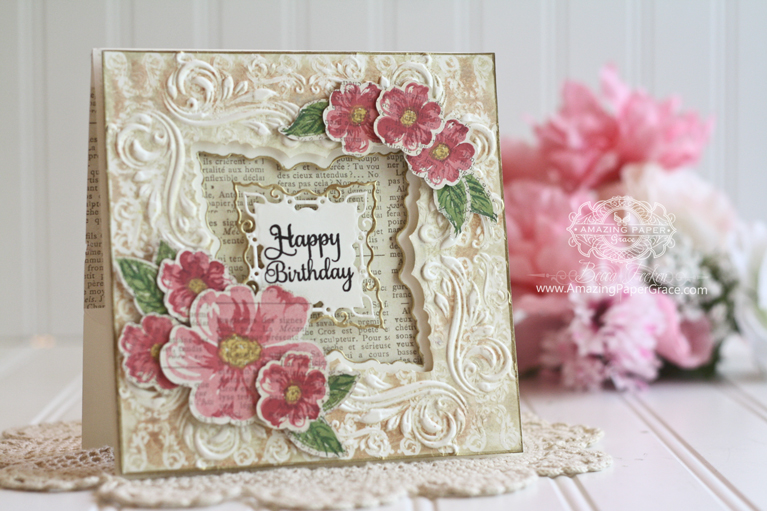 Friends, I'm so sorry that I missed Day of Giving Friday last week — the will was there but the way was missing.  As I was writing my post last Friday, my house was stuck by lightning – a first for me, but something I'll never forget.  I didn't realize it at first but there was so much damage; the first clue was when the power company with a bucket truck showed up at my door and I had not called them.  They said they that lightning had fried my electricity meter and they were there to put on a new one.   It dawned on me how lucky we were to be alive; that neither of us had been on the phone or that we hadn't been outside during the lull in the rain!  The lightning fried all my televisions, all the internet equipment and killed the air conditioning/heat system.  I'm juggling vendors to make repairs in between calls to the insurance company. Mom and I gave up trying to brave the Florida heat inside and through pure kindness, found haven at a little hotel where they found a way to squeeze us in and even gave me a first floor room since I'm on crutches.  I'm lucky….things will get back to normal but I'm reminded how horrible it must be for people who are displaced by weather or circumstances.  I'm sitting cozy this morning, blessed to be able to write my post in a cool room, and it looks like after a week of flooding (like I've never seen) today we might see the sun!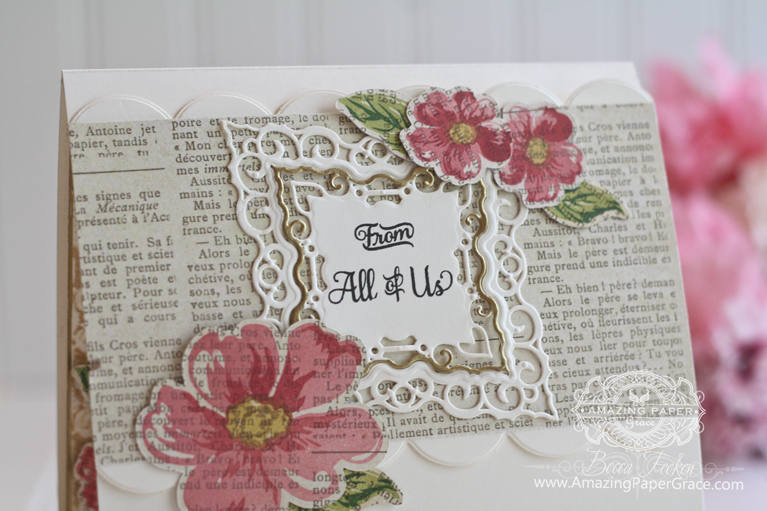 I have not been able to craft in the last week but pulled one of my favorite cards from the stash.  Today I'll skip the how to's but as always with Day of Giving Friday I want to send this out to one of you.   I love sharing my cards and hope if it comes to your door you'll flip it over, turn it upside down, scrutinize ever detail and realize that yes, you can make this too!
About Day of Giving Friday
For new readers, every Friday it's my pleasure to give away a card.   The card goes to a randomly picked reader (worldwide) who leaves a comment in our conversation.  One comment is randomly picked and the winners name is posted HERE.  If you win, simply send me your address through my comment form and I'll send the card to you.  Want to know more about Day of Giving, here's a link to my FAQ's just check out #11.
I believe that everything happens for a reason and while on the surface some things may not 'appear' to be good……..deep down, there's always a blessing in disguise.  For me, the break neck speed of living, noise, deadlines and so many 'have-to-do's' sometimes keep me from sorting out the black and white that's often standing right in front of me.  This week removal of the internet, news and 'the ability to be busy with busy work' brought an unexpected peace and clarity – it was my blessing in disguise.  How about you?  For your comment, what has been your blessing in disguise this week?


Rubber Stamps: Discontinued Stamps
Craft Paper:  Neenah Classic Crest – Natural White – Cover – 80lb smooth***Read Note,  My Minds Eye – Lost and Found
Ink:  Versafine – Onyx Black, Tea Dyed Distress Ink, Antique Linen Distress Ink, Amuse Studio – Cranberry, Fresh Ink – Mojito, Harvest, Anna Griffin – Blush, SU – Garden Green
Accessories: Spellbinders Decorative Applause 3D Embossing Folder, Spellbinders Labels 42, Spellbinders Labels 42 Decorative Elements, Spellbinders Classic Scallops, Krylon Gold Pen
****Note, many of you ask which paper I use for my cards and I have linked it up above to Amazon however, absurdly, the picture they show is a generic photo they use to represent every paper.  I have ordered from this link and can confirm that what I received was Neenah Classic Crest – Natural White – cover – 80lb smooth – 250 sheets.


OMGoodness I miss you all!  No worries, I'm doing good.  My foot is healing nicely and with luck I'll have some good crafting time soon!