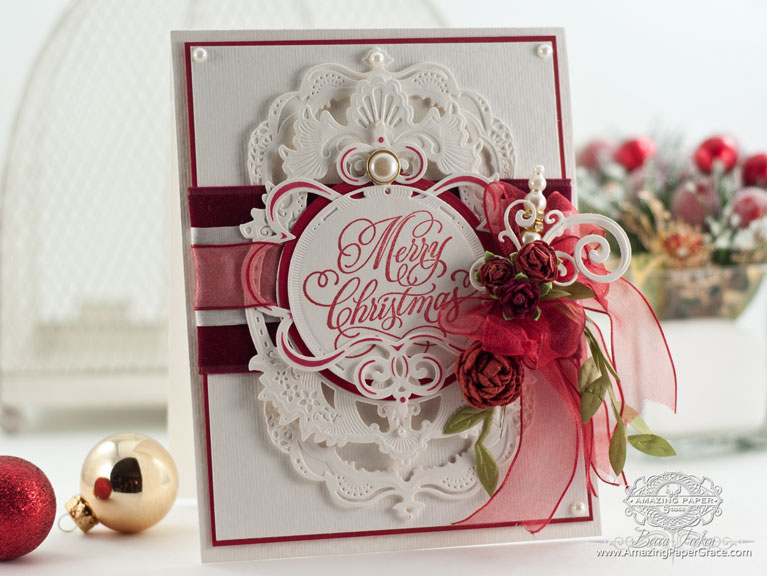 Good morning sweet friends!   Today is a Day of Giving Friday, and I thought that I might start you out with your first Christmas Card of the season. Let's just say that if you haven't already gotten started, perhaps this will be a jump start for you.  This is one of my favorite cards that I couldn't send out because it was reserved for photography and sat aside during the season it was made in.  If you are a new reader, you can find out more information about winning this card and about Day of Giving, on the Features menu above select FAQ's and scroll down to number 11.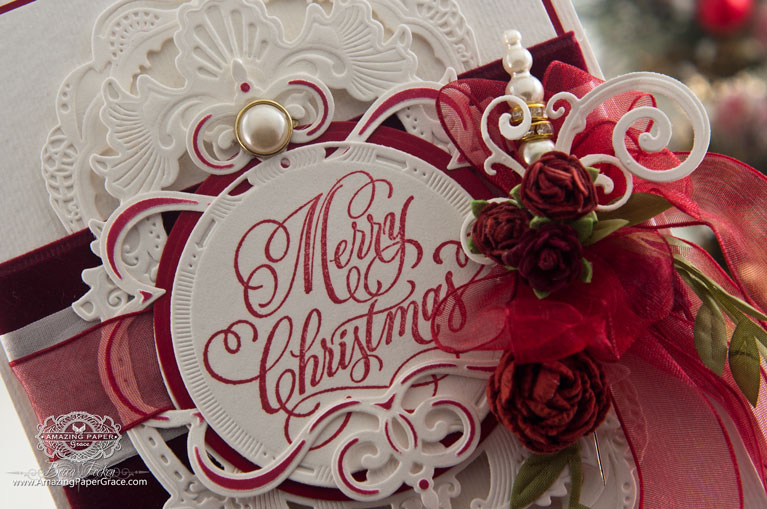 I know it is still early for Christmas but I'm a Christmas all year kind of girl because it's a reminder to share my faith, goodwill and hope the whole year round.   I don't go all out but try to breathe in all the good the season has to offer. That leads to my question for you today . . .
For today's comment –  Christmas is such a sentimental and joyful season, not to mention, a busy one for scrapbookers and cardmakers.  What's your favorite ritual in preparing for the season?


Rubber Stamps:  Retired
Paper: Masters Touch 140lb Watercolor Paper, Bazzill
Ink: Amuse – Cranberry
Accessories: Spellbinders Gold Majesty Circles, Spellbinders Standard Circles SM, Spellbinders Gold Labels Four, Spellbinders Jewel Flowers and Flourishes, Spellbinders Twisted Metal Tags and Accents, Recollections Pearls, Button, organza ribbon,

Have a lovely weekend friends!!  I'll see you soon!