Hi there blog friends!  It's been a great start of the year for me.   January is a busy month (always is) with CHA on the very near horizon and you know that means new Spellbinders die templates too!  Yes I've been up to my elbows in delightful things that you'll see very soon.  As I have done for the past several years, I reflect back over the past year.  It's funny, I can remember what was going on in my life when I look back through each month of cards and projects.  Not very often will I ask you to leave a comment, and I'm not digging for compliments, but I'm especially interested in knowing what style you found here that inspired you as a crafter.  I craft from my heart and what comes through is often a measurement of something I'm feeling, something that inspired me, something I've prayed about or happy circumstance.  That's a given, but at the same time I'd love to be able to offer what interests you.  Take a walk with me back through the entire year of 2011.  If you are so inclined (as one of my sweet readers who always implores me to do pink cards), I'd love to know what style you found that makes amazingpapergrace one of your daily stops.
Here we go . . .
Click on any thumbnail to see larger version.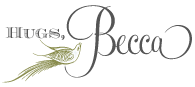 Thanks for helping me through 2011, I'm looking forward to crafting with you in 2012!!