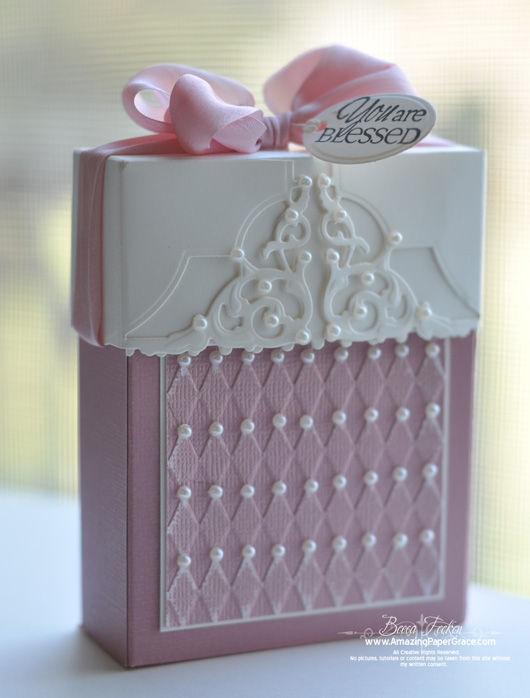 Sweet blog friends, I've had a busy morning and took a couple of seconds to finish up a project I started the other day.   This is the kind of project I love to do, you see I have  slight addiction to little boxes and use enclosure cards as much as I do full size cards.  It was soooo very simple to make and was one of the times I look at a die template and thought "I wonder if…"  Well, actually the wondering worked out.  I wanted to make a box or box top out of Spellbinders™ Enchanted Labels Twenty Eight – I  just thought that the filigree would wrap around to make a delicious embellishment.  On the inside are 8 enclosure cards that measure 3″ x 4″ – the box is roughly 3.25″ x 4″.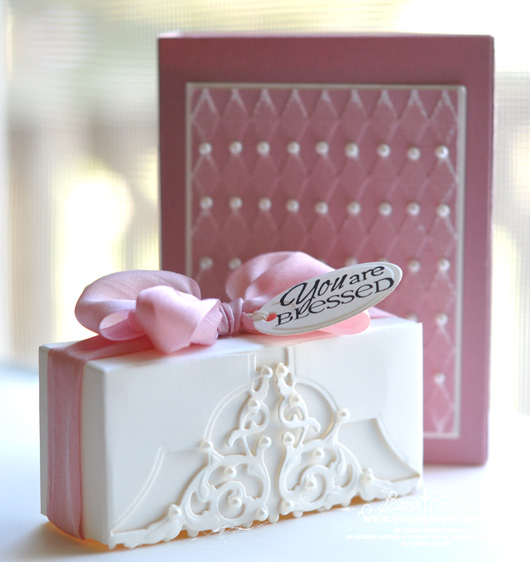 Above the top is off and on the front I've embossed with Spellbinders™  Harlequin M-Bossabilities™ folder which I embellished with tiny pearls.  The top is similarly embellished with pearls.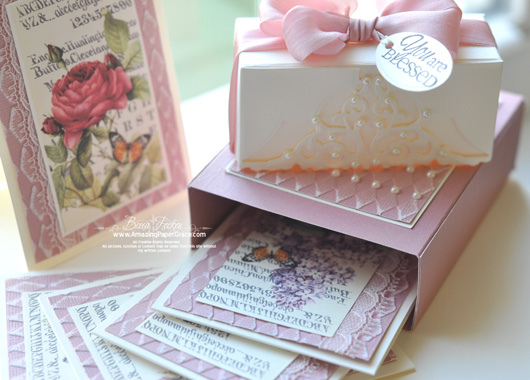 On the inside are little enclosure cards made from a digital download I got somewhere.  I actually never intended to use them but I got my daughter one of those inexpensive inkjet printers and this was a test page I printed.  Well, waste not :-)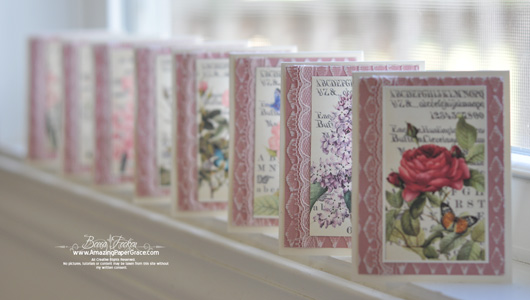 For the eight cards I simply layered them on a harlequin texture embossed background and added a snippet of lace – simple!!




Finally, I finished off with a small tag from   Spellbinders™ Back to Basics Tags, and stamped You are Blessed from Fellowship Sentiments.  I can see working this box up in a number of ways – I hope to have a tutorial worked up on it when I get back home.
A note of thanks to you all – you all give me constant inspiration and I'm so very thankful!  Hugs and see you soon!