There were over 541 delightful entries to the I Stayed Home from CHA Blog Candy. I am still reading the last of them, but I must say that these came to me at a time that I needed to read them, I am truly blessed. I hope in your blog hopping you took a second to read the uplifting entries and the goodness that pours so freely from your hearts. My prayers are joyful and I thank God for every one of you.
The candy is but a small token of appreciation for those who visit. There will be more but in the interim, I need to show you the winner.
Random.org picked the following number: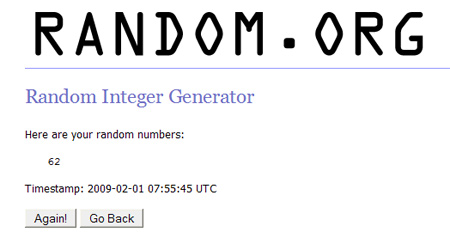 That matches up to:
Shirley Lee, please contact me to claim your gift – you can simply go to my contact page to send me a note and your address. Hurry though, I pick a new name every 48 hours until someone claims their gift.
Thanks to all for entering!!