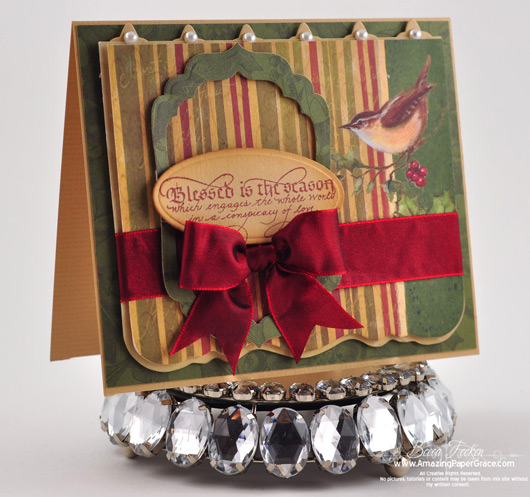 Once again I send my thanks as so many of you showered well wishes on me an my family for the holiday. We are blessed to have each other and I know it's incumbent on us to make the best of the season. I do have some sad news, but in many other ways a blessing – John's father passed away on Saturday night. In my heart I know he held out to support John though his illness and then let go when he'd made up his mind it was time. Simply said, God Bless him.
I have a new card to share with a sweet new sentiment. So elegant with swirls and swashes, the sentiment is called Blessed is the Season by Quietfire Design and is perfectly sized for the front of a card or an inside. Of course I'm happy with sentiments that take a good bit of real estate on the front of the card, but this one plays so nice with all the other elements. I paired it up with some magnificent K & Company paper (the paper was precut with that curvy die cut bottom) and a couple of embellishments.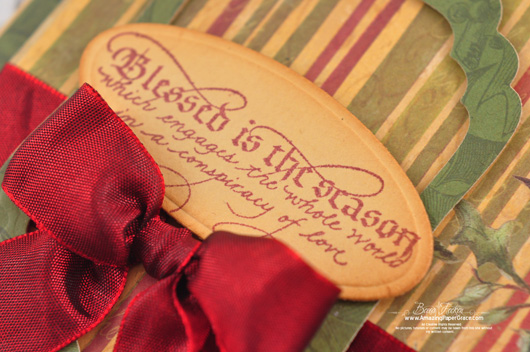 So, are you waiting to see who won the Grand Circle Nestibilities? We do have a winner!! With the help of Random.org I pulled the number 725 and it matched the following comment.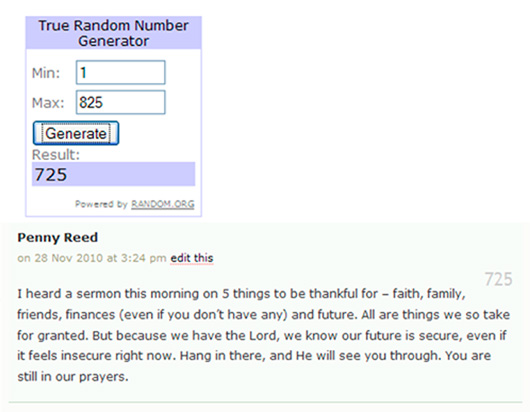 Penny, please reach out to me though the contact tab at the top of my blog. It will allow you to send me an email with your mailing address. Let me hear from you within 48 hours, dear :-)
Thank you sweet friends!! I'll be back soon with more to show.