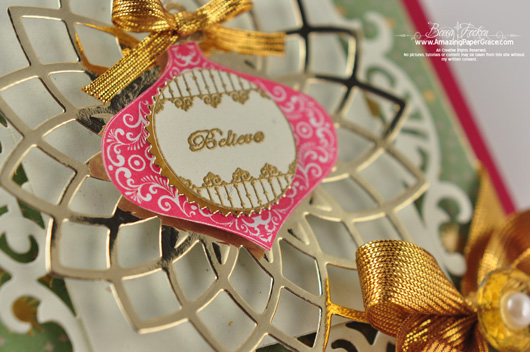 Hi there blog friends! I thought I'd try my hand at another Christmas card. Two down, umpteen to go!  I'll have to admit that I'm still fumbling trying to remember which was my favorite paper of the season and oh, by the way, where is it?   To me, making Christmas cards is almost a hobby unto itself.  I mean, I have my stash and then I have my Christmas stash. You know what I mean :-)  I'm using one of the new June releases of JustRite Stamps called Deck the Halls.  It has the cutest ornaments and they were designed to match a new Spellbinders 2011 Heirloom Ornament Die.  For variety, it's a perfect compliment to last years die and the shape for this year is short and squat.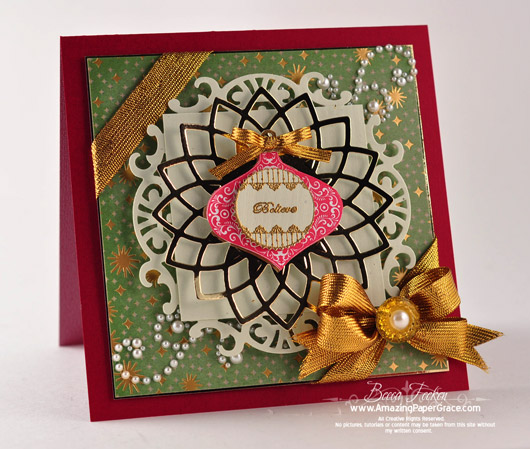 I created a base using Spellbinders Fancy Tags Three (cut four times and mounted on a square),  then I added Spellbinders Lotus Pendant cut from foil.  I then cut my ornament using Spellbinders Heirloom 2011 (I trimmed the margin off of my ornament after cutting because I decided the white was too stark ) and mounted the "believe" panel using Spellbinders Pinking Circles SM and my 1 1/4″ round punch.  Grrr….that middle red sure thows my camera off.   I finished up with some bling and sparkly ribbon tied up like a gift.  I can't wait to dig into more of my Christmas papers and stamps.   By the way – can you believe the Christmas stuff is already going out at Hobby Lobby?  Yay!  I think . . .
So glad you loved the crochet roses and pattern, I hope to have more time to whip a few up.  Have a glorious day friends!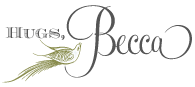 Find more like this: JustRite Stampers, Spellbinders