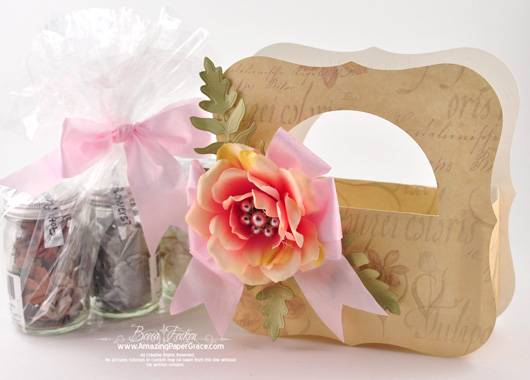 Hi there, while I'm making a little gift this morning I thought I would share this half cut technique (I also call it partial cutting) that many of you have asked how I accomplished. It's easy and the bag can be made in less than an hour.  My bag is larger than 6″ but this is a scalable technique, so you can use it with both larger and smaller die templates.   Have a look at my video to see how!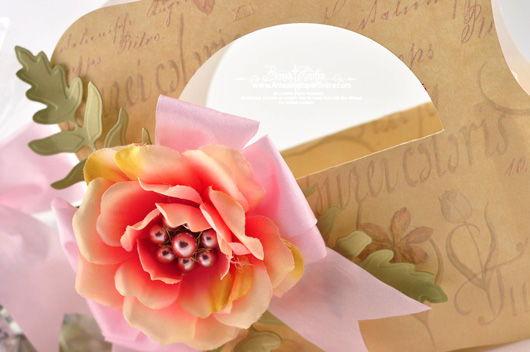 Add your favorite flower, learn how to make the matching center with the Becca Bit called Frugal Decorative Pearl Flower Center.

My flower measures roughly three inches in diameter so I needed to make a bigger bow to extend beyond the edges. I pulled out my trusty peg bow maker and made a triple layer 4″ peg bow. 
ETA:  The strip of paper that I use in the video is 3″ x 12″ but feel free to alter the depth depending on how big of an item you need your bag to accommodate!
Hope you are having a fabulous day!!!  Thanks for stopping by!!!