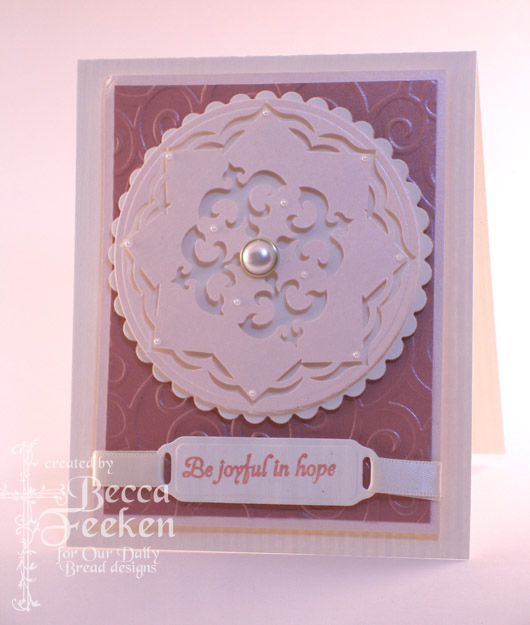 While I was thinking about it, I wanted to post these cards. They went out in the mail early this morning to two ladies that I am praying for and wanted them to know that I'm thinking about them. I would like to encourage you to check out THIS post on Kelley Holland's blog (Our Daily Bread Designs owner) concerning her friend, and our Sister in Christ, Sandy. Sandy needs prayer to lift her up during a difficult time she has encountered in her life…please send a card if you can afford a moment. As a visitor and a commenter, you will have the opportunity to win one of three lovely stamp sets that Kelley is giving away. I made two of these cards, one of them went to Sandy that I mentioned above and the other went to Sally along with a birthday card. You can read about Sally HERE.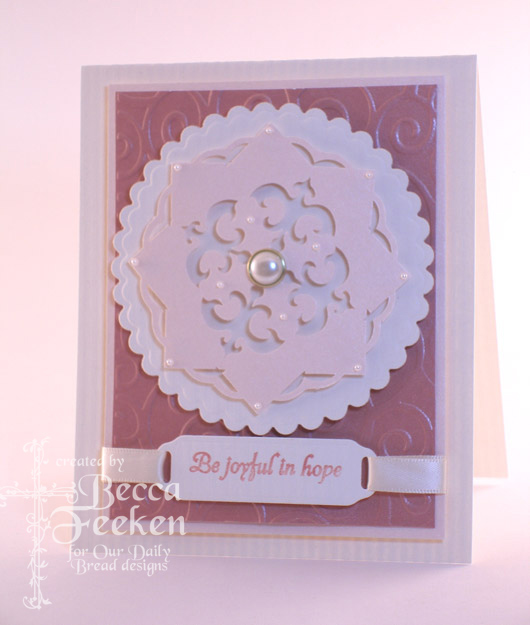 Do these look mildly familiar? There are! These are the supplies I had on my desk since I was working with the "Circle Medallion made with a Corner Punch". Since I needed these two cards lickety-split this was my best hope. It is just like THIS card except I really needed to ditch the big bow because they were sent in regular envelopes and flagged for hand cancellation. The sentiment on the front of the card is part of a scripture contained in the Hope set by Our Daily Bread Designs. The inside contains part of the poem by Emily Dickinson:
Hope is the thing with feathers
That perches in the soul,
And sings the tune without the words,
And never stops at all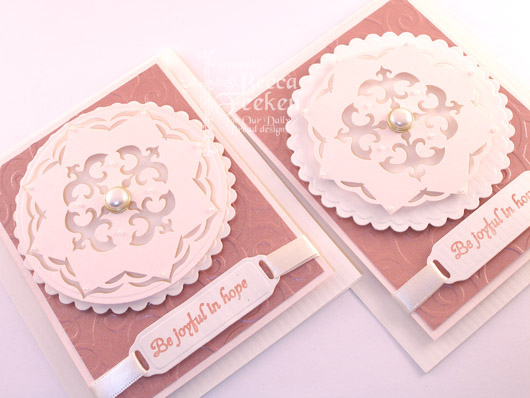 Take good care! Be good to yourself and your loved ones!