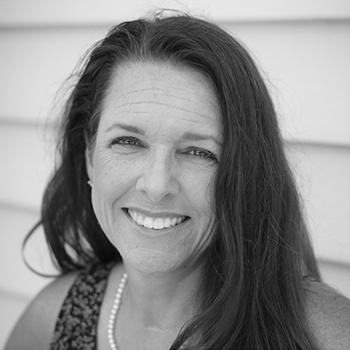 Good morning sweet friends! You know I love to share good news and today is a good news day. I am happy to announce that Beth Pingry is joining the Amazing Paper Grace family as Interim Creative Team Coordinator and Social Media Strategist!!
I realize I can't wear all the hats and I welcome Beth's wealth of knowledge and experience as Amazing Paper Grace grows. In fact, Beth and I have some exciting news right around the corner  . . .  details coming up on June 15th.
Beth is no stranger to crafts. She adores dabbling and has a passion for papercraft among many loves. Today Beth shares a papercraft project as we share some information about her life.
Meet Beth Pingry
Beth is a lifelong crafter who started scrapbooking long before it was cool. Paper crafting turned into an obsession at the birth of her first son. Soon that turned into working on design teams, and then real jobs with leading manufacturers in the craft industry.
Beth has experience in all aspects of marketing including blog and design team management, website content, advertising, new product development, packaging, teaching, catalog design, and social media and SEO. Beth has taught scrapbooking and card making classes at stores, as well as large consumer and trade shows. She has been published in magazines, on TV, and on product packaging. She also holds a bachelor's degree in Marketing.
Beth lives in the Chicago suburbs with her husband and rescue dog. Tootsie loves car rides to the city to visit her two human brothers. When not working, she enjoys a good spin or Pilates class. She is also a runner and completed 14 half marathons and 1 full marathon. She admits to spending way too much time on Ancestry during the quarantine.
You can find Beth's blog online at Bethpingry.com
Beth has made a beautiful vintage 3D Vignette with hand made flowers.  Pop over to Beth's Blog to get the details on how she made this beauty.
The flowers are custom colored with Twinkling H20's.
Beth used the following Amazing Paper Grace dies:


I'm so tickled that Beth is joining us.  It will allow me to concentrate more on creating and designing and introduces another hand to take care of our Amazing Paper Grace Community.  Moreover, my hope is that there are many good news days to come.  Thank you for letting me introduce Beth Pingry to you – don't forget to say hi in the comments!
Speaking of good news.  Be sure to subscribe to Amazing Paper Grace to get that good news in your email box the moment it hits the airwaves.  You get a different flavor of Amazing Paper Grace on the other Social Media channels so be sure to subscribe to each one:
Find Us in Social Media
Amazing Paper Grace Email Newsletter 
Amazing Paper Grace via Facebook            
Amazing Paper Grace via Instagram    
Amazing Paper Grace via Pinterest     
Coming up next:  Another announcement on June 15th!
Stay tuned for our Die of the Month Inspiration Blog Hop on June 19th.