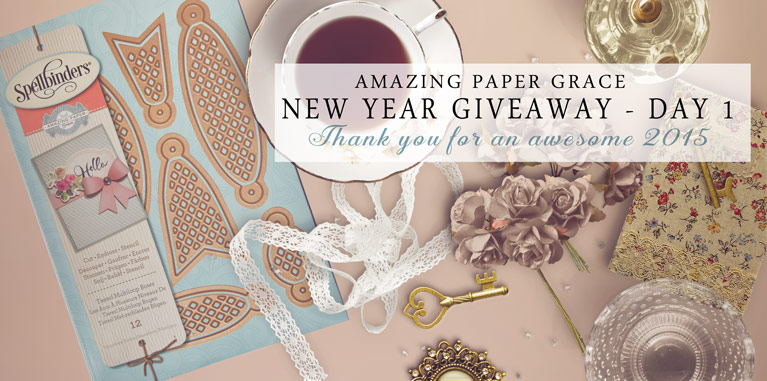 Hi there sweet friends!  As you know at the end of each year while I'm reflecting, I plan some special giveaways for my readers.  It's been an exciting year for me and wanted to thank you for being a valued subscriber!  I appreciate all the support you've given me as well as your sweet, kind words of encouragement.
In years past I've given away a small die cut machine but this year a reader made a suggestion that I thought would be a great change of pace.
Eight Days of Giveaways
I'll be posting eight dies over the next eight days.

How to win
•Open to all,  including my international friends.
•On each post, leave one comment telling me a one word goal you have for 2016.
•Winners posted on my Giveaway page on January 7th
•Comments accepted for all days, however die winners will receive a bonus handmade card if they comment on the day the die is posted.
•Hint, hint, hint I'll have a bonus drawing  for a winner of a grab bag of goodies for those who visit days 2 – 8 and get their comment in on the same day the die is posted!
What you win
1 die set as pictured above
Thanks as always for letting me share!  Remember – even if you own any of these dies, throw your hat in the ring anyway – there's a grab bag up for grabs!

Thank you again! You bless me so!!