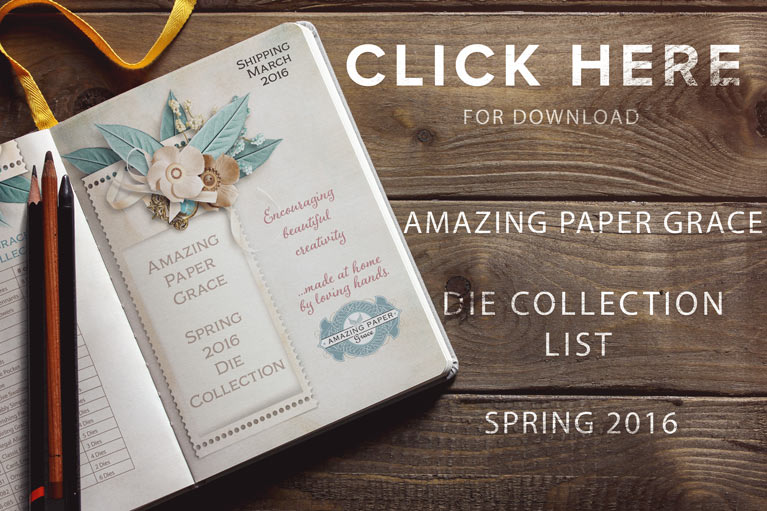 Good morning friends, today's (long) post is one I've intended to do for some time.  Behind the scenes I get questions and when I get lots of the same question, then I know it's time to do something, make something or write a post on that topic.  When I recently began showing my newest die collection, several of you wrote and asked if there was a listing of the dies.  Ask, and you shall receive – I've created lists of each collection and the sku number so that when you are searching for it, it is easily found on the Spellbinders website, with your favorite online retailer and on the internet.  Also, I wanted to ask, if you are buying your dies from any of the retailers that allow you to leave a review, I hope you will do that.  As a consumer, I carry my ipad with me everywhere and if I'm thinking about buying anything – I read reviews so that I can rank my purchases.  I buy dies too :-)
Click on each picture to download the pdf list.  Hopefully each list will be of some help in identifying my dies and organizing your collection. Following each list is a scan of the Spellbinders Catalog showing what each die looks like from new Spellbinders Catalog.  It's my understanding that these pages will be available for download from the Spellbinders website, in the meantime, I made quick scans for you to see.



Here are samples I made with this current collection – I'll be making more in the near future but in the meantime, you can look and see how I've put them to use.









Hope this is useful to you!!  Thanks for stopping by!