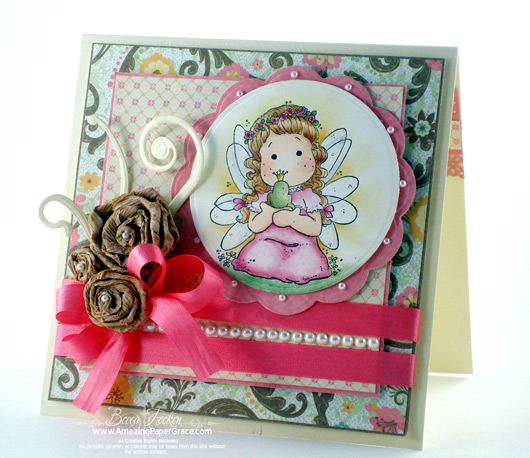 This new Magnolia image is one I walked back and forth to the mail box looking for, for a long time. You know how it is when you're waiting for something you gotta have, right?!? As soon as I saw #207 Fairytale Tilda, I knew exactly what I wanted to do with it. Stick with me so you can see the inside of the card okay? (Insert mischievous smirk here). This is a new image from the Fairytale Collection over at Magnolia-licious. I do believe it is on reorder so I cannot link to it, but if you want to snag one when they come back in, email Diana through the contact page on the Magnolia-licious site and let her know.
Okay, I can't stand it. Here is the inside . .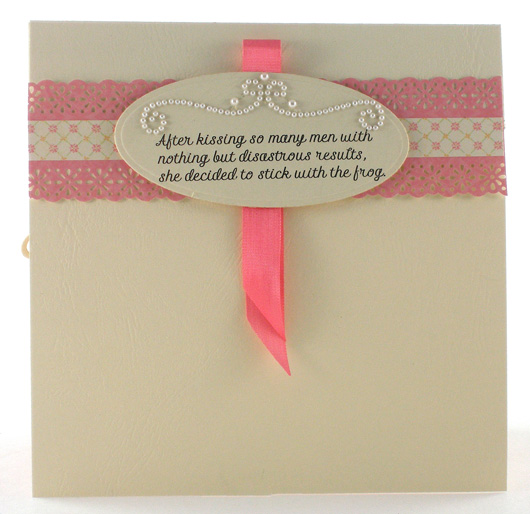 I printed the sentiment with my computer but for the life of me, I don't know where I got it – probably a stamp I saw somewhere. I snort every time I read that!!! I colored Tilda with Copic markers and used several Spellbinders to frame her – Spellbinders Standard Circles LG, Spellbinders Big Scalloped Circles LG, Spellbinders Doodle Parts and on the inside Spellbinders Mega Ovals LG. The flowers are made with some kraft gingham crepe paper I found in my stash. Oh my, it has to be really old because it is slightly brittle but you know crepe is so "in" that I can't get rid of it now!!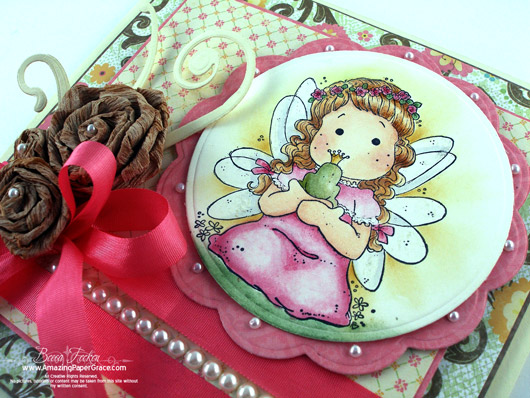 Card Recipe:
Stamps: From Magnolia-licious – Tilda with Frog
Paper: Marcella K , The Paper Company
Ink: Memento Tuxedo Back
Accessories: Spellbinders™ Standard Circles LG, Spellbinders™ Big Scalloped Circles LG, Spellbinders™ Doodle Parts, Spellbinders&Trade; Mega Ovals LG, crepe paper, pearls, Martha Stewart Ribbon, Scalloped Daisy EK Success Punch, Zva Pearls