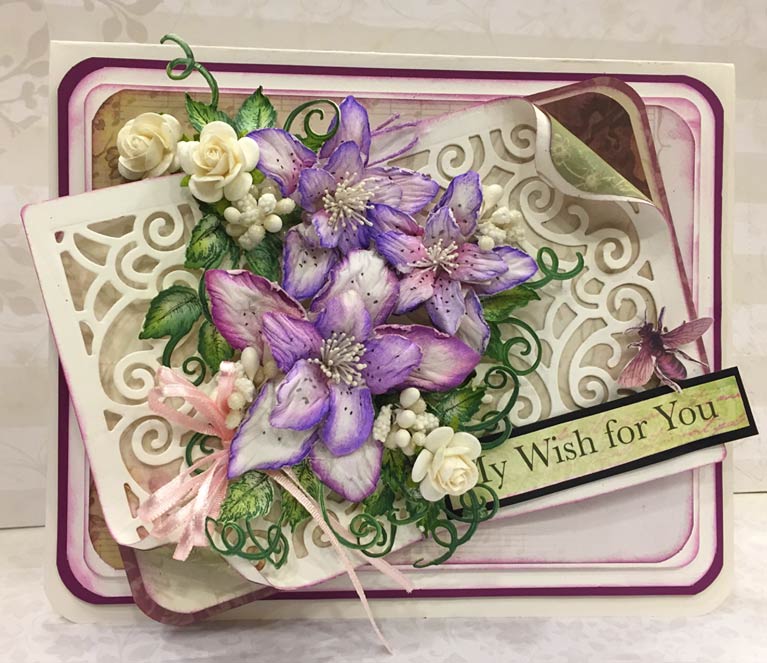 Good morning sweet friends, last week I mentioned that every week I'll take one day to show you inspiration from the creative team.  It's been a lovely week behind the scenes as the ladies have explored the uses of many of the dies in my Vintage Elegance Collection.  They are encouragement evangelists and create very 'make-able' cards to show you (and me) what can be done.  I can't tell you how often I get emails encouraging showing many samples rather than just one; your wish is my command.  If you pop through the links to the original cards, in many cases the instructions will be there.
Anita Kejriwal is kicking off the line up this week.  Anita created a stunning card with enchanting flowers.  Until she shared with me what she used, I didn't realize she used S3-251 Vintage Elegance Round Fold and Go Flower and Spellbinders S5-289 Filigree Booklet Die .  I love this look, it's pretty amazing!!  Stay tuned for a video from her in the coming days.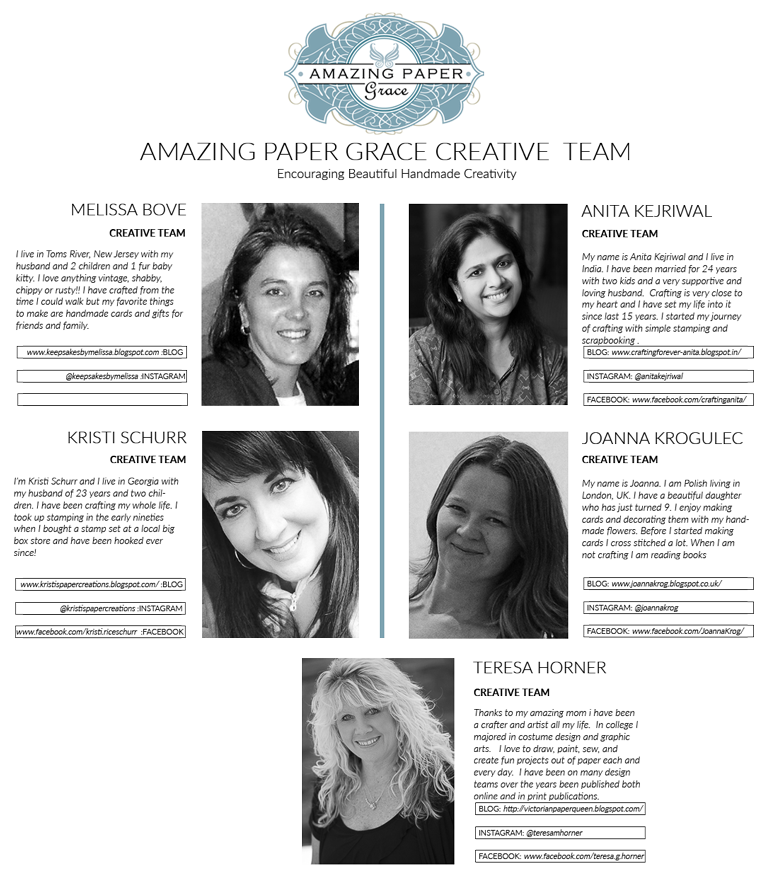 A spray of flowers and a base made using Spellbinders Vintage Elegance Curled Grace Oval and Spellbinders S4-731 Bookmark Tag gave Anita so many beautiful layers in this sweet spring card.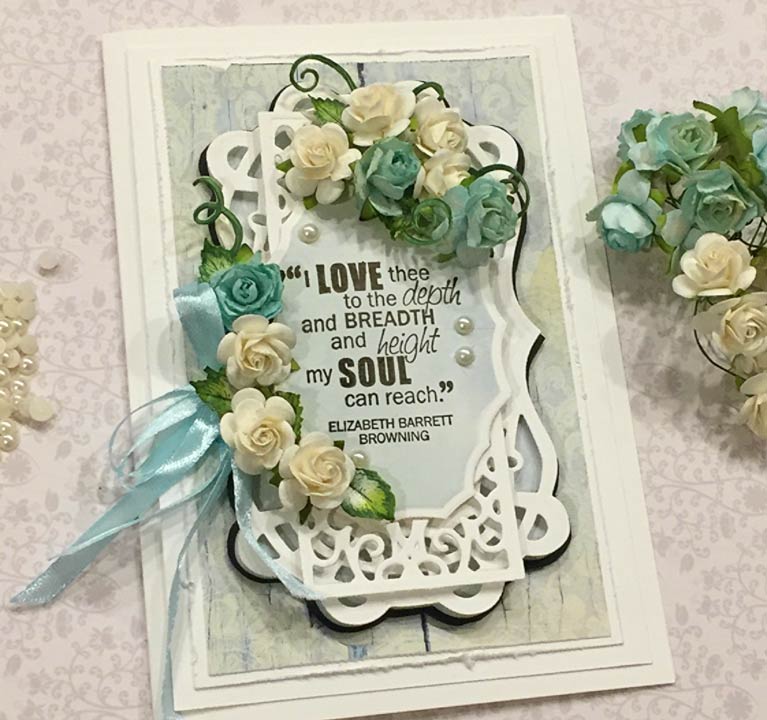 In her ebony and ivory creation Anita used Spellbinders S4-733 Braided Grace.  The offset of black in the background gives the white die cut extra punch and elegance.  Pop over to Anita's blog for her step by step instructions.



Melissa Bove has a way of  making 'shabby chic' look good on anything!  With cozy vintage colors, she pulled together a beautiful card using Spellbinders S4-733 Braided Grace Squares – embellished with flowers and balanced with a beautiful satin bow.




Melissa created a second card using Spellbinders S4-733 Braided Grace Squares with a unique focal vantage.  By cutting her die in half and aligning the edges in the gave her a perfect place to stage a flower and sentiment!!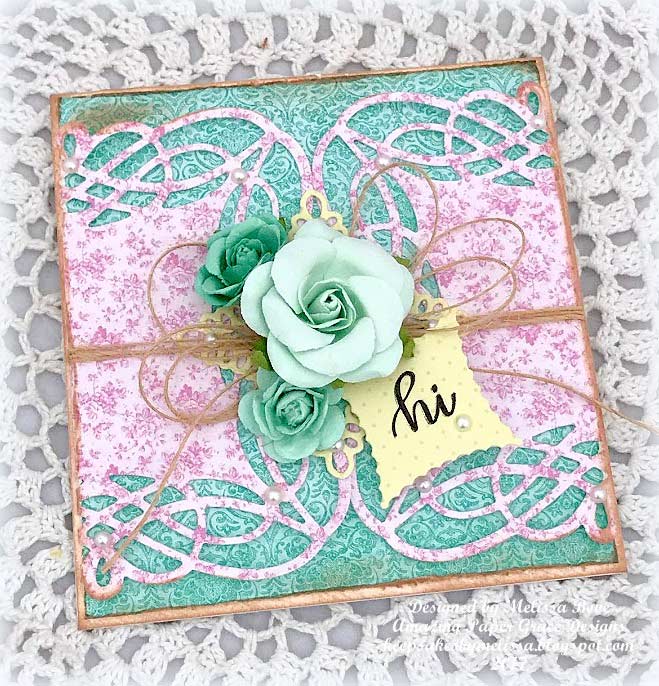 Kristi Schurr layered up some gorgeousness by setting her interior elements on point using Spellbinders S4-733 Braided Grace Squares.  Matted layers lead up to a punch of brown in the center to draw your eye in to the center of her card with a sentiment and a pretty lace bow.



Joanna Krogulec uses a unique blend of design papers to show off Spellbinders S4-733 Braided Grace Squares – the papers add a unique visual texture. Of course, everything is punctuated and expertly balanced with her signature floral sprays!!


Joanna's second card is stunning!  Using Spellbinders Vintage Elegance Curled Grace Oval set vertically, the oval interior gave her a great base for a large sentiment surrounded by mini sprays of flowers.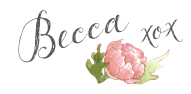 So tickled to show you what the Creative Team has been up to.  As I mentioned, I've had many requests for more samples and I'm bowled over to see how everyone inteprets a way use the dies.  I hope it gives you some ideas!  I'll be sharing more of my original inspiration with these dies soon.