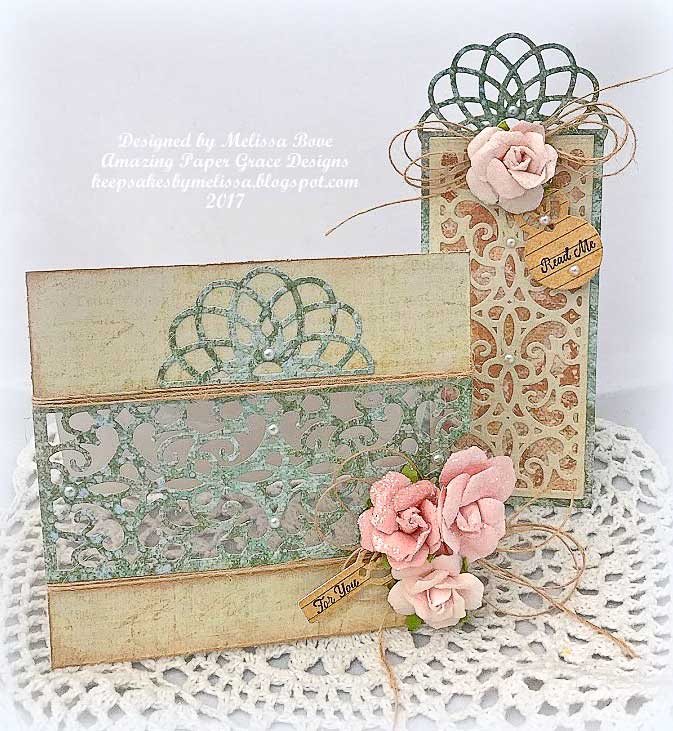 Good morning sweet peeps!  I've finally made it back home but while I was travelling the creative team was busy at work! I didn't think it was possible, but they've really dug in to show some wonderful alternatives with the Vintage Elegance Dies.    This is going to be a lengthy posts, but this week you'll see some of the dies in use that you haven't seen before like the tiny tags that Melissa is using – this is what they look like in real life :-) Kristi has a stunning creation that has never entered my mind but no wedding should be without.  Joanna is showing a lovely visually textured way with flowers. Teresa takes us through the whole gamut of giving – and an easy to make gift!  Stay with us to the end, the video that Anita promised, she indeed filmed! I'm linking to it so you can see exactly how she took a simple flower assembly and shazzammed it into something else.  There's more info on each blog about how to make, so if you click through the links on the designers name to the original cards, in many cases the instructions will be there.
Melissa Bove  jumped straight out of the box and turned Spellbinders S4-731 Filigree Bookmark Tag set die on it's side!  She used the filigree as the inlay for a card and the half fan header as a decorative focal piece on her card.  If you look closely, she pulled one of the sweet mini tags and used the Read Me sentiment on from the Spellbinders SDS-053 Petite Tags and Stamp Set.  If you pop over to Melissa blog – she walks you through the steps on exactly how to make them with close ups of each piece individually.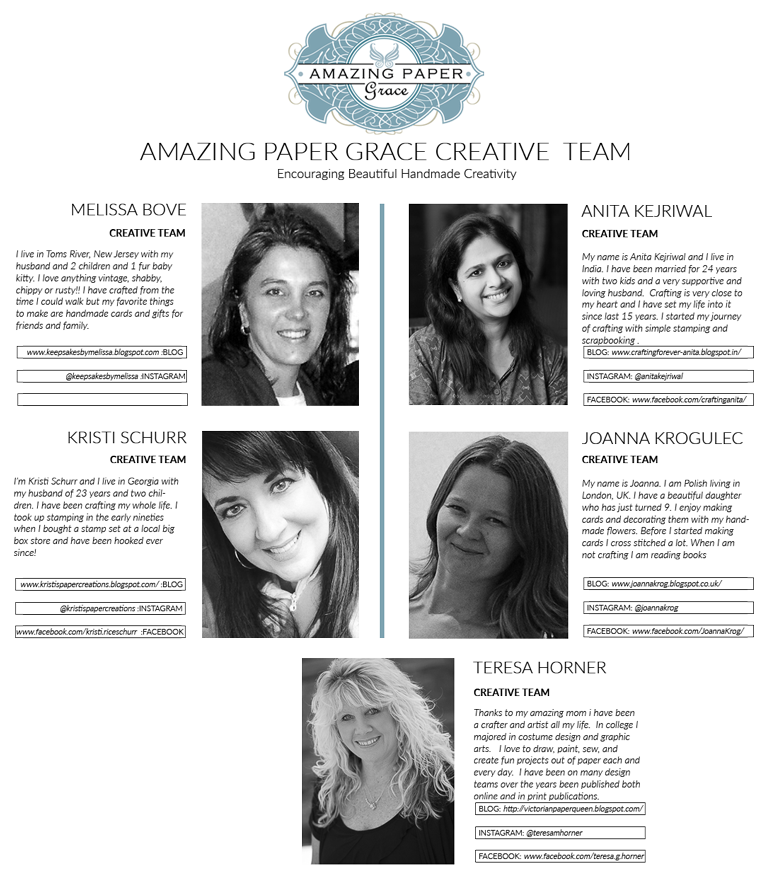 Kristi Schurr made me gasp when I realized what she had made.  It's so sweet!  Think about it – someone is getting married and you want a way for them to have their vows for a keepsake.  Kristi created a little book that the bride and groom each can write their vows into that can be saved for their legacy.  It would be so easy to have the interior printed and inserted into the booklet before the ceremony so that each could have them at the alter. She took the Spellbinders S5-289 Filigree Booklet Die and computer generated a sentiment on the rectangle from Spellbinders SDS-054 Giving Occasions Stamp and Die Set.  Yes, this is an elegant look, so for her second creation, she's showing you a card made from the same dies that becomes a birthday card – all with the same charm!  But wait – I actually was on Kristi's blog reading how she constructed when she outlined that the second card is a full sized card with two repeats of the filigree motif.  You must pop over to read how she did it!
Joanna Krogulec has such a way with flowers!  She added the perfect embellishments and paper choices to make Spellbinders S3-251 Round Fold and Go Flower unique again!  Feathers, twine and tulle add so much texture that resonates perfectly with her dimensional background.  You can see a "How to" on assembling the basic flower HERE.   I love how Joanna used Spellbinders S4-733 Braided Grace Squares as a base for her creation.  Check out her second creation using book pages with the flower – yep, you had me at book pages :-)
Teresa Horner has a eye full to share today – be sure to scroll down through all three back to back posts on her blog.  I would never have thought of this but she combined  Spellbinders SDS-055 Beautiful Dreamers Die and Stamp Set with Spellbinders S4-703 Graceful Fans Border as a unique layering set.  I just imagine that as occasions come up, switching out the sentiment makes for a go to, easy to make card.
Oh, and then have a look at a the bookmark gift that Teresa made.  Both Melissa and Teresa have crafted unforgettable bookmarks that anyone would love to place in their book.  The bookmarks are both created so that the book page goes in between the filigree and the back flap with the gorgeous spray that sticks out on the top.  This Spellbinders S4-731 Filigree Bookmark Tag set ie also functions as a tag:-)
For her last creation, Teresa reminds us that if you ever struggle with colors, tone on tone is the way to go!!  She used Spellbinders S4-733 Braided Grace Squares to make a stunning, on point card!
Anita Kejriwal shared a creation make with stunning card flowers last week that I could hard believe had been made with  Spellbinders S3-251 Round Fold and Go Flower.  She's back with another flower card made with Spellbinders Vintage Elegance Curled Grace Oval, Spellbinders S4-731 Filigree Bookmark Tag set and Spellbinders S3-251 Round Fold and Go Flowers to show us how she made them in a video.  After you've made the basic flower as Joanna has done above, you definitely want to try out your skills with this version.  Anita add texture and depth to a natively flat,simple flower. The coolest thing is that by creating the way Anita does, you leave room to thread stamens through the center of the flowers!  Check the video link below!!  Anita has one last creation to share today as well and that's a lovely card made using the Spellbinders S4-731 Filigree Bookmark Tag set as panels!!  It creates a grand base!!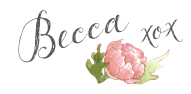 I'm loving the inspiration this week and I hope you are too!!  Thanks for joining us for our Creative Team Recap day!!