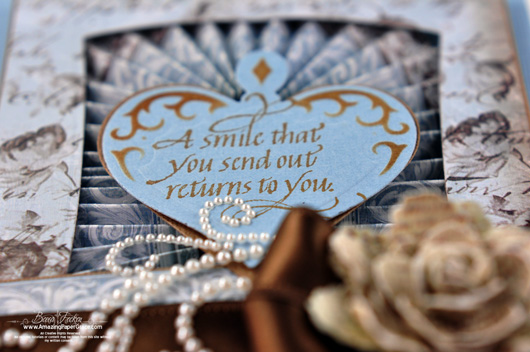 Hi there.  I hope you all have had a wonderful, wonderful weekend.  I've spent most of the weekend with my daughter but did get some time to pull together a card.  I'm really loving the way the pleated background looks and many of you asked me to go into more detail.  You asked, you got it!!  Everyone will find their own way, but in the video I show you how I get this set up for my card.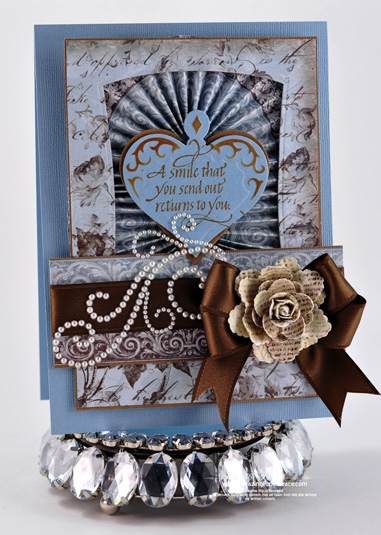 I'm using a sweet little sentiment from Quietfire Design called A Smile That You Send Out; it was just the perfect size to fit the heart.  I love that this heart gives you the ability to pull in color by adding a stenciled color.  I'm using Spellbinders Reverse Wonky Rectangles and inside I've put Spellbinders Nested Hearts backed by Spellbinders Classic Hearts.  The elements are all very simple – it's really the pleating that gives the card interest.  The paper that I'm using is Bella Bleu and it just so happened to have a coordinating border that I thought would be perfect for the pleating without being too distracting.  I repeated the border along the bottom in flat form just for reinforcement.
Have a look at the video – it's pretty short and it will give you the gist of how the card is put together.
Thanks so much for peeking in to see me today!!  See you soon!!