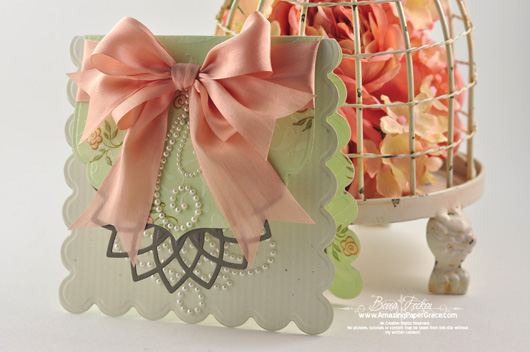 A dear friend of ours, Kellie Fortin with JustRite Stampers is having a birthday today.   The design team pulled together a hop to show our appreciation for all her hard work and to show off some JustRite birthday goodness.  Big hugs Kellie, and Happy Birthday!!!!  For my card today I made what I'm calling a Peek-A-Boo Card.  It essentially has two insides.
The card is constructed using Spellbinders Grand Scalloped Squares.  I simply ran my folded paper through using this die template making sure that the fold was 1/8″ on the inside of the template so that the folded edge is not cut.  Then I made a flap using Spellbinders Grand Labels Four.  I folded it in half and glued it on only the backside.  I glued Spellbinders Lotus Pendant on the inside edge so that it peeks from the bottom edge like a doily.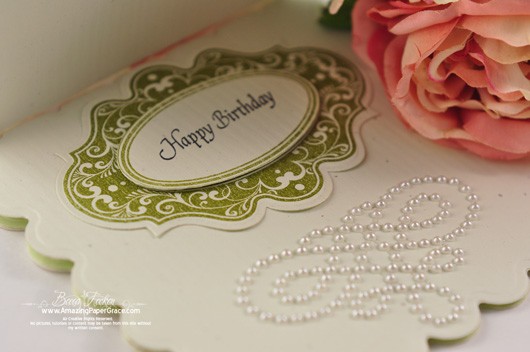 This is the first inside layer with the sentiment  When you lift the first flap you see a panel made using JustRite Kindness Cling Set which matches Spellbinders Labels Twenty.  I hand cut the oval and popped it up, stamping Happy Birthday from JustRite Elegant Frames Set.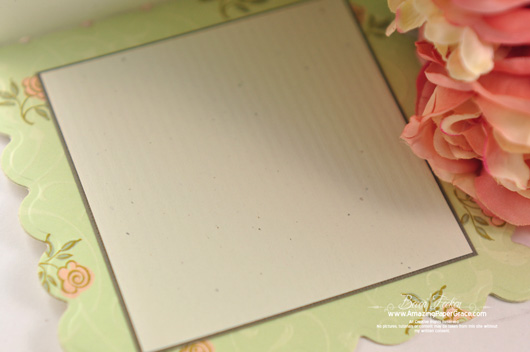 This is the second flap (inside of the card).  I simply set a square panel to write a sentiment on.  I used Zva Creative Pearls on top of two of the flaps.  Lastly the bow is a new bow that I'll have a tutorial on very soon, keep checking back for that!
Be sure to stop in and see what the other design team members have whipped up to celebrate Kellie's birthday.  You can see them here:
Angela Barkhouse
Barb Schram
Becca Feeken – You're Here
Heidi Blankenship
Kathy Jones
Kazan Clark
Michele Kovack
Sankari Wegman
Sharon Harnist
Again, Happy Birthday Kellie!!  Thanks for stopping by blog friends, I'll see you soon!!