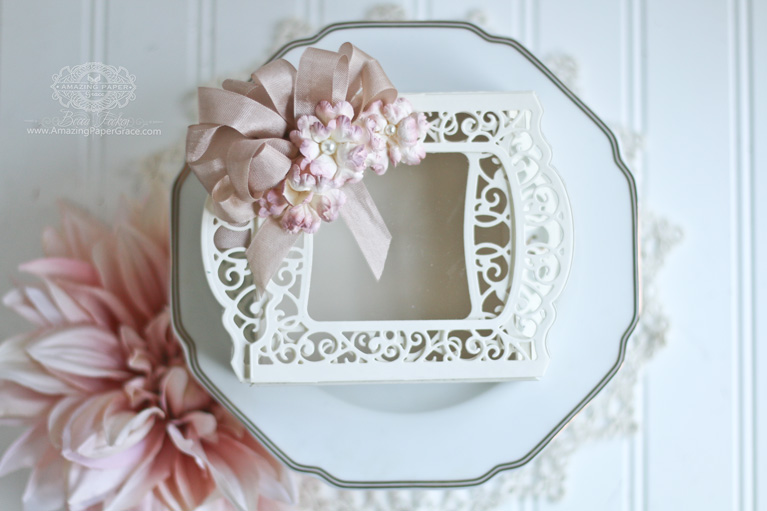 Good morning sweet friends!  Another week of inspiration so as you can guess, this is a long post :-) This week I posed a challenge for the Creative Team to 'not' make a card with 3D Vignettes. I hope you enjoy a waltz through six different inspirational designs that show you how to use the Amazing Paper Grace 3D Vignettes Collection by Spellbinders die sets for anything but a card.  I love it when you can finagle something from a die other than what it was intended for, it adds great value to the dies.
This week I'm sharing a box.  I created a slip cover that a box bottom slides into.  The delightful thing is that this box can be made with each of the Grand Cards – I'm using the Grand Cabinet Die and it is decorated with flowers from Cinch and Go III.  It uses the plain side piece instead of the slotted side piece.
Edited to Add:  So sorry, a few of the dies are sold out and Spellbinders is awaiting a new shipment.
Most of the dies are in stock at Scrapbook.com ——-> listed together HERE
Most of the dies are in stock at Amazon.com———–> listed together HERE
Please also check the Stamp Simply Store         ——–>  listed together HERE
If you are a retailer carrying 3D Vignettes please feel free to drop me a note in my contact tab so that I can direct people your way :-)  And thank you!!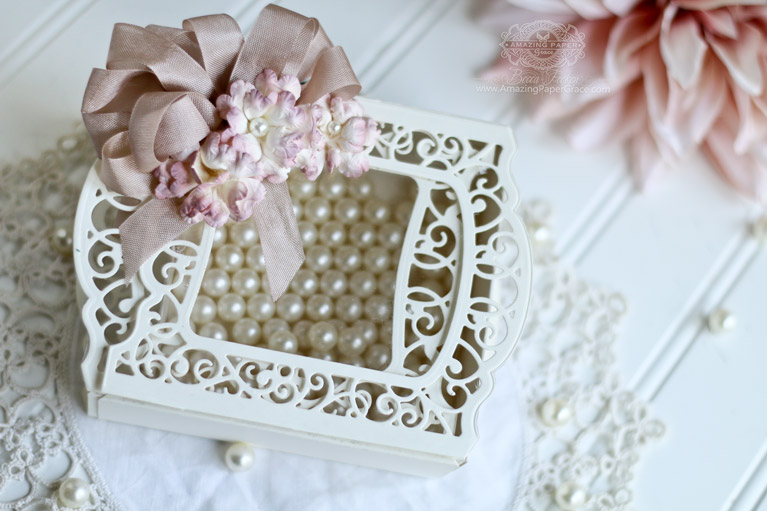 To create the box I made two sleeves.  A sleeve is essentially a Grand Card without any inserts.  If none of that makes sense, have a peek at these two videos:
A Sneak Peak at 3D Vignettes ———>Video Here.
Assembling a Grand Card Base ——-> Video Here.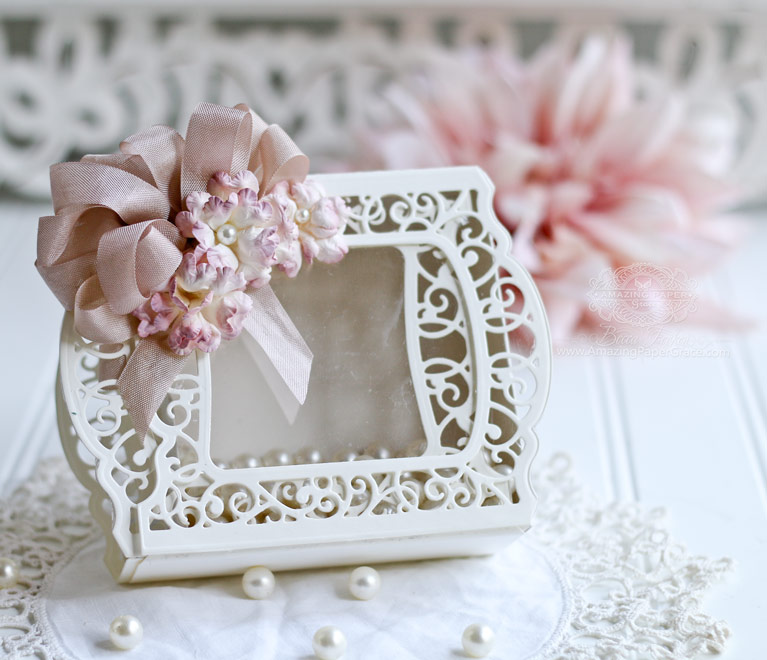 I backed the opening of both sleeves with a clear piece of acetate.  Once done, I slipped one piece inside another so the nice dome appeared on each end.  I also put a piece of double sided tape on the back of the inside sleeve because I wanted to glue both sleeves to each other permanently.



With both sleeves in place, I constructed a box insert. The box insert I made is 4″ x 4.5″ and is 1.5″ tall.



I added a tab of ribbon on the side of one box so that the insert would easily slide out.



Of course it needed some decoration so I had a couple of flowers made weeks ago with Cinch and Go Flowers III that sweetly fit the bill :-)


Stamps: None
Paper:  Neenah Classic Crest – Smooth – 80lb Cover – Natural White
Ink:  None
Accessories:  Amazing Paper Grace Dies by Spellbinders, Grand Cabinet Card, Cinch and Go Flowers III, Seam Binding – Bark Tan
3D Vignettes Anything But A Card
The Creative Team have been on a roll!!  This week they show some sweet an innovative ideas on "other" ways to use 3D Vignettes!



Joanna used:
Layered Happy Birthday
Filigree Numbers















Melissa Bove



Melissa used:
Grand Dome 3D Card







Jo used:
Filigree Veil





Teresa used:
Grand Dome 3D Card
Ornamental Arch
Petite Double Bow
Judy  used:
Cinch and Go Flowers III


From the clock to the place setting to the beautiful tags to the amazing exploding box to the sweet flowered head band and barrette – I'm so amazed at what fun and sweet things the creative team made!  I can't wait to play again – I'll be making some of these amazing things for my family – I hope you find them helpful and creative too!  Thank you ever so much for visiting – as always, I appreciate it from the bottom of my heart!