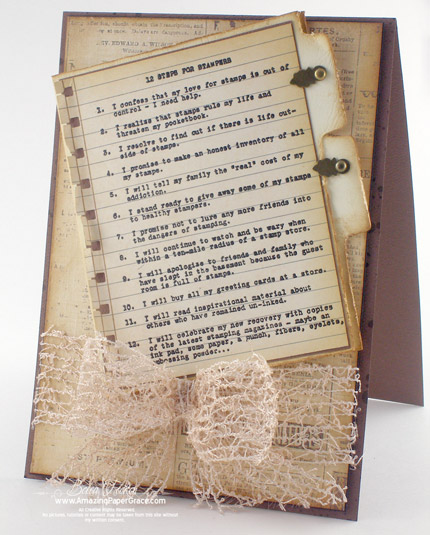 This has been languishing on my desk for over a year. My hope was to make a card for one of my stamping addicted friends like me. You have to read the whole sentiment to get it. Then to make it funny ha-ha, the folder opens up to reveal a gift card so that she can go buy some more stamps! (snicker) I mean what are friends for? Now don't be mad but this is one of my favorite Wordsworth stamps and apparently it is retired because I've not been able to locate it. Of course it can certainly be computer generated . . .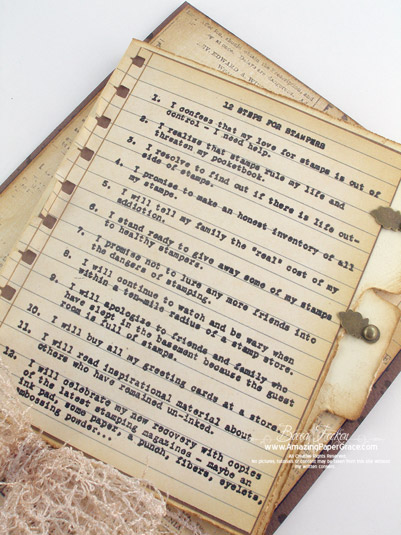 I made the little file folder with cream cardstock and Tim Holtz die cut. Then smudged everything with Antique Linen and Vintage Photo Distress Ink. I had this little piece of metal hardware handy so I added it to keep the folder closed. If you are having trouble seeing the small print, simply click on the picture for a larger version.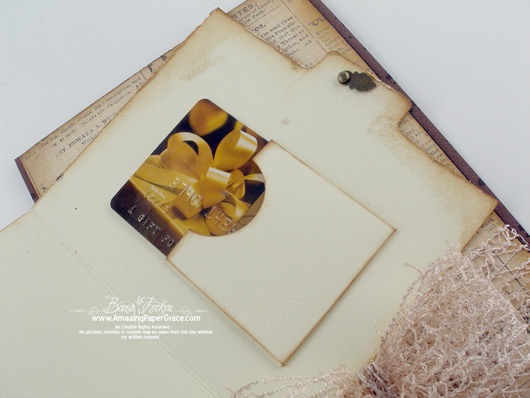 The inside reveals a place to stash a gift card or something nice. I hope my friend gets a kick out of this :-)
Thanks for stopping by!!