I have Share the Wealth Blog Candy going on right now on this post HERE! Come play!!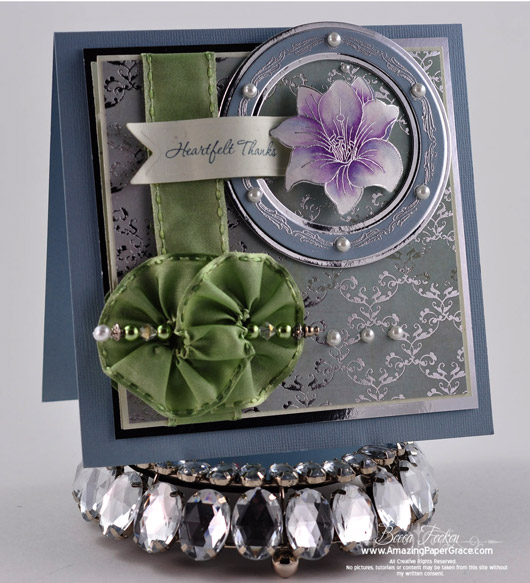 Hi there, I have a new bow to share.  Actually it's more accurate to say bow treatment but if you hate tying bows this "treatment" is probably for you!!  This has been on my work table forever, I was just waiting for the right card to inspire me to use it.  I put together this card using JustRite Stampers – Mother Natures Gifts.  The flower from the set is framed using Spellbinders circles and the sentiment from JustRite Stampers Fancy Tags Sets is stamped on a pennant accessory from Spellbinders Nested Pennants set.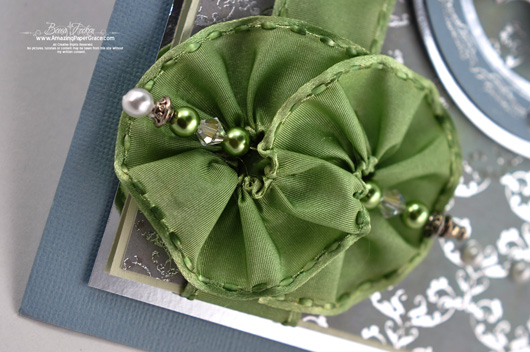 Oh silver, where have you been all my life?  It seems to me that this month I've used so many things I don't usually use.  Silver falls into this category and I sure don't know why.  I love using foil for matting and accent and the silver in this card won my heart over.  These are different colors for me (yes, there's even a little bit of lavender in there)  – another of those things I oddly steer away from.  With this serene K & Co paper, I could bring all these orphans out with abandon!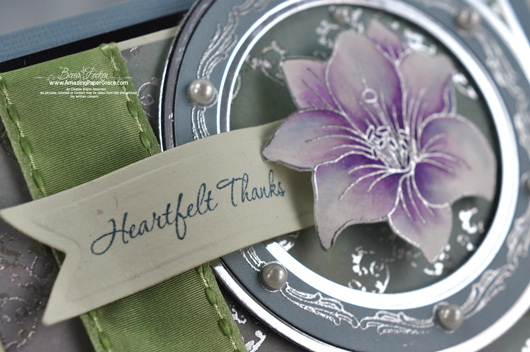 I have a video to show you how to quickly make this figure eight!  Enjoy!